Arahama, Wakabayashi-ku, Sendai: Utility Poles without Electric Cables
Driving on National Route 10, I see brand-new utility poles with no electricity cables. The old utility poles knocked down by the tsunami have been left untouched and new utility poles have been built.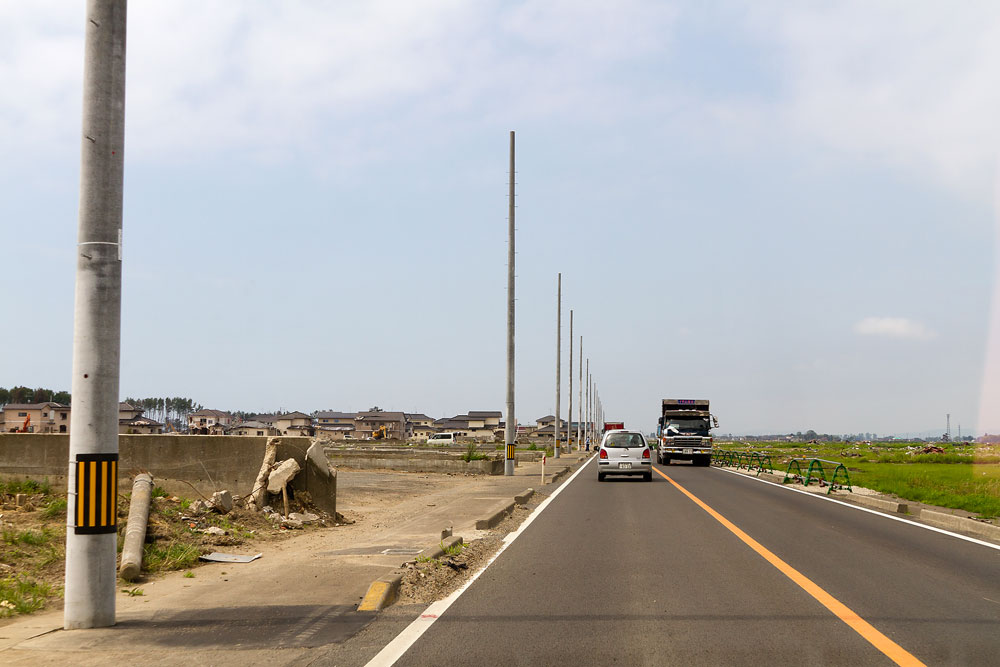 Filmed on July 11, 2011
The demolition of damaged houses has progressed. The forest with sparse trees that you can see in the background is a windbreak forest planted along the Teizan Canal. Many of the trees were leveled by the tsunami and pushed into the houses.
Filmed on July 11, 2011
In August, the new utility poles seem to now have their electricity cables. Although construction work has been progressing with the demolition of damaged buildings in Arahama, some reports say that most residents now want to move inland.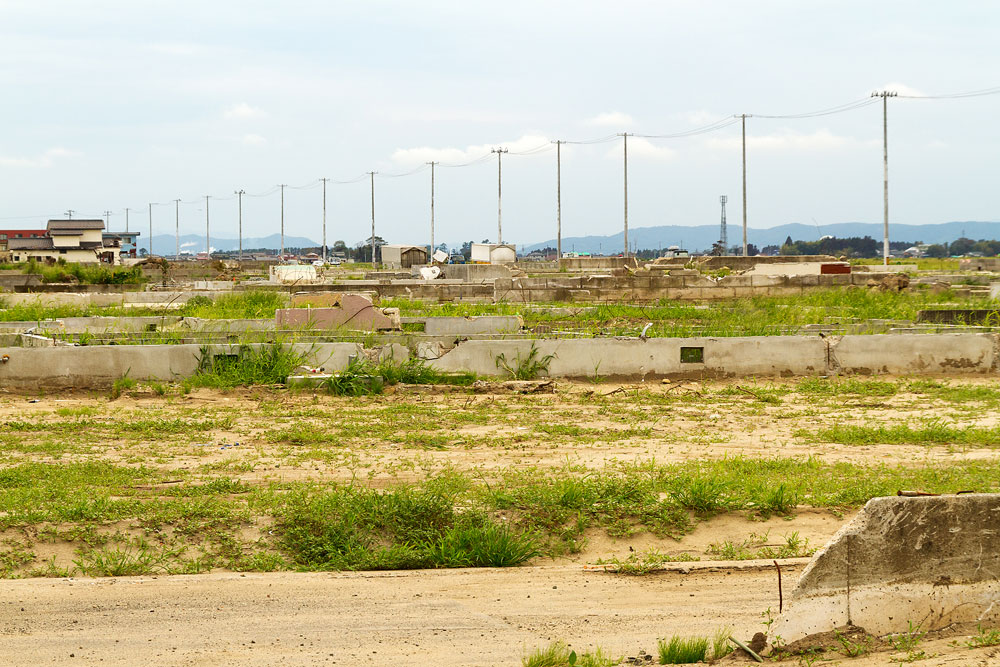 Filmed on August 20, 2011
Recorded on
July 11, 2011
Recorded by
Izuru Echigoya (recorder311 staff)
Recorded at
Arahama, Wakabayashi-ku, Sendai, Miyagi
Keywords