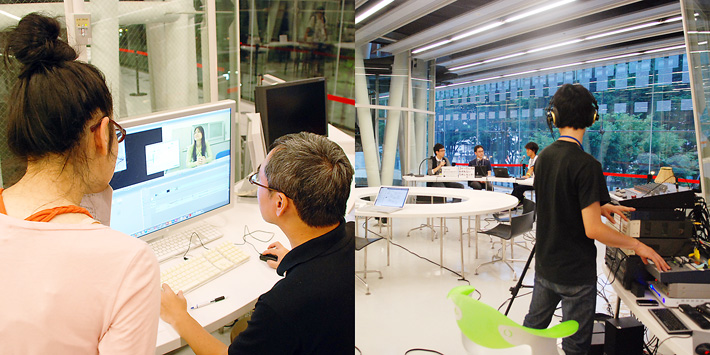 About the center for remembering 3.11
Disseminating information to back up various support activities. Taking records for future generations.
The center for remembering 3.11 (commonly known as recorder311) has been established to encourage us all to think together about the enormous impact of the Great East Japan Earthquake and to help us set out on the long road to recovery.
In this multimedia studio, citizens, experts and staff collaborate to disseminate information and record the restoration and recovery process. Using various media, we aim to share information and promote recovery as well as record and preserve photos, films, sounds and texts in an Earthquake Disaster Recovery Archive.
In the center there is a Studio and a Broadcast Station. In the Studio, you can gather information, and equipment for conducting interviews such as video cameras is available for use. You can also write texts, edit movies and photos, and distribute these on the Internet. In the Broadcast Station, programs are recorded and distributed via the Internet.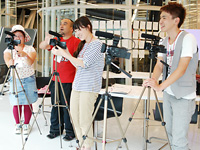 Activities in the Studio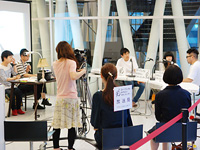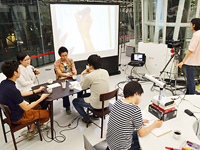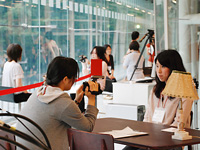 Activities in the Broadcast Station