Line
From the day after the earthquake, I began scrambling to gather food, water and information. I usually had to wait in line for several hours to buy anything. But even when standing in line, I didn't know what I could buy, and sometimes I could only buy two cup-noodles after queuing for four hours in the cold. Private shops in the community were friendly and reliable, and although they are more expensive than the supermarkets, I could buy things without having to wait a long time.
Date: March 13, 2011, 10:30
Place: In front of Sanmari supermarket in Haranomachi, Miyagino-ku, Sendai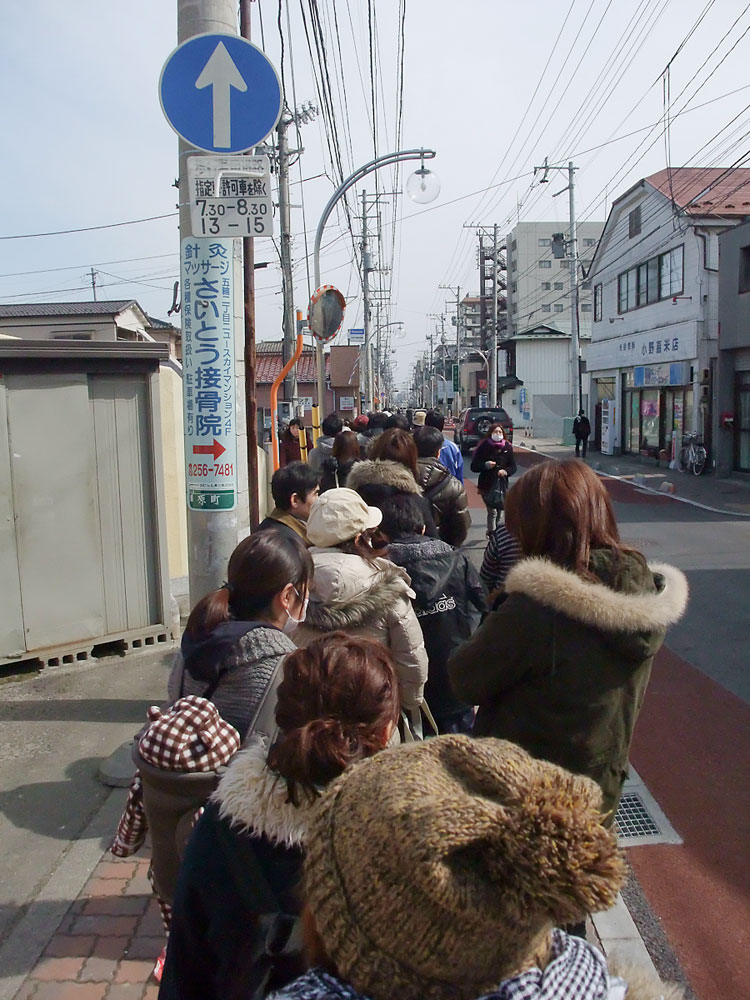 This is a water truck from Okayama City. From around March 13, I often saw aid groups from other prefectures.
Date: March 14, 2011, 12:00
Place: Haranomachi Elementary School in Miyagino-ku, Sendai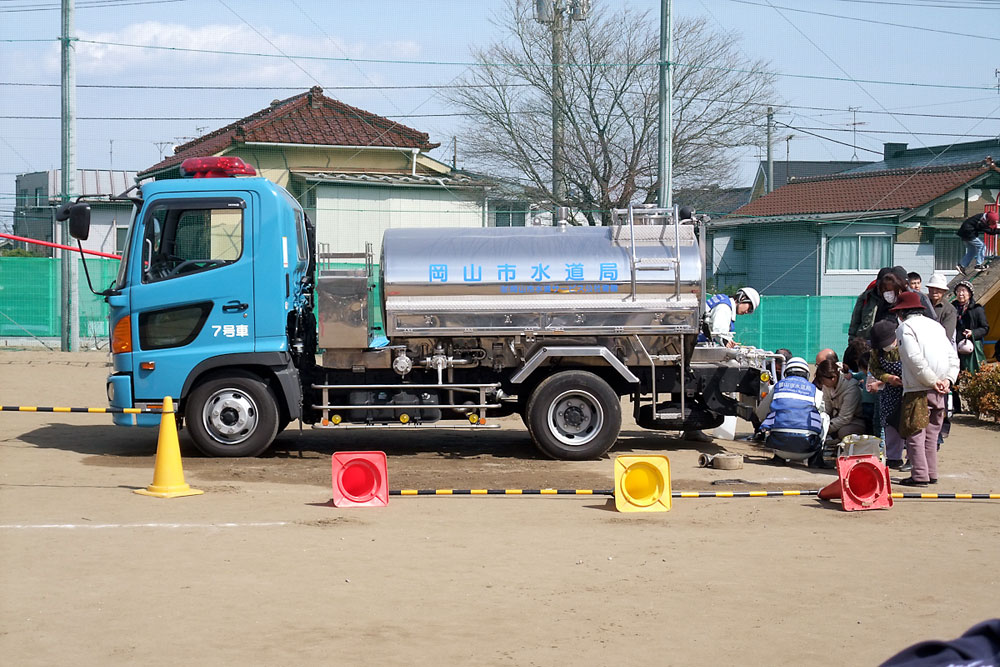 We waited in line for more than three hours in the rain. An old lady who was queuing up in front of me said she lived on the seventh floor of a condominium, and because there was no electricity, she had to carry everything, including food and water for living, using the emergency staircase. We use a lot of water in daily life – just flushing a toilet uses several liters. I couldn't help thinking how she must have struggled to carry so much water up so many floors.
Date: March 15, 2011, 11:30
Place: In front of Sanmari supermarket in Haranomachi, Miyagino-ku, Sendai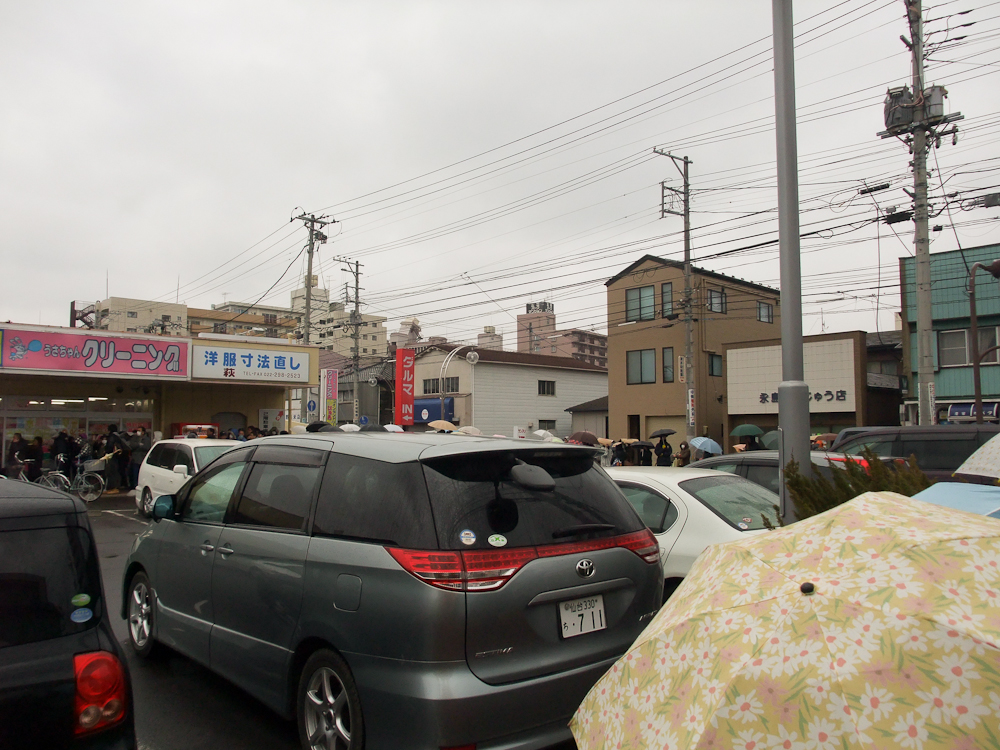 Recorded on
March 13, 2011
Recorded by
Izuru Echigoya (recorder311 participant)
Recorded at
Sanmari supermarket, 2-5-57, Haranomachi, Miyagino-ku, Sendai, Miyagi
Keywords