Onagawa in January 2012 (Part 1)
Images for Comparison
For each pair of pictures, the upper photograph was taken in April 2011 and the lower one in January 2012.
Looking at the beach from Route No.398. I hear that the tsunami reached the first floor of the town's hospital, which you can see on the left. In the picture taken in April 2011, you can see overturned cars in front of the hospital.
By January, 2012, the rubble has been removed and the damaged buildings torn down.
By April 2011, street lamps have been installed on utility poles to which electric cables are being replaced.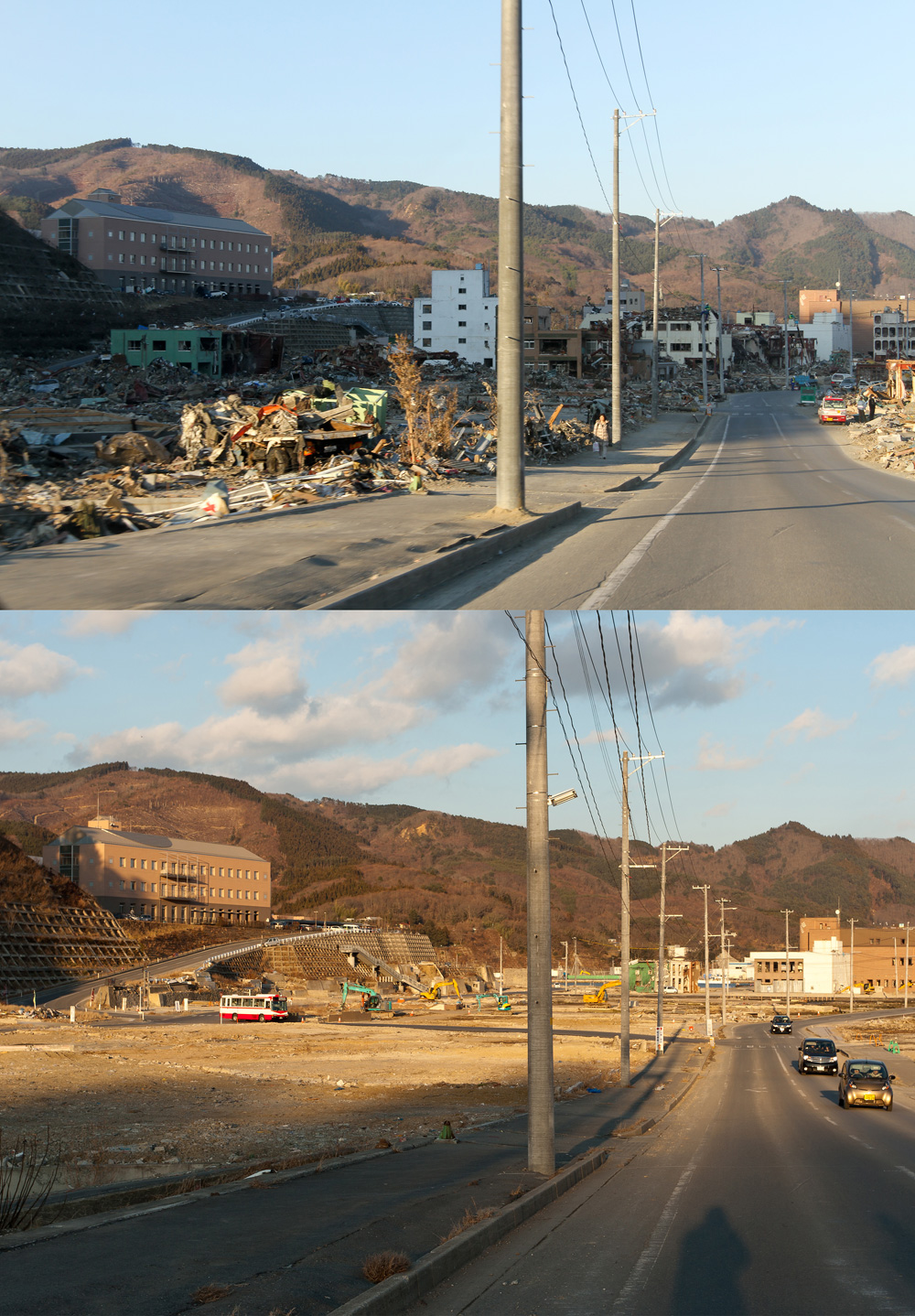 I look in the direction of Koganecho from the town's hospital.
It would be no exaggeration to say that all things have disappeared as far as I can see.
Only the blocks divided by roads show that there was a town here.
The Ejima Kyosai Kaikan building, which was overturned by the tsunami, may be left as a record of damage caused by the tsunami.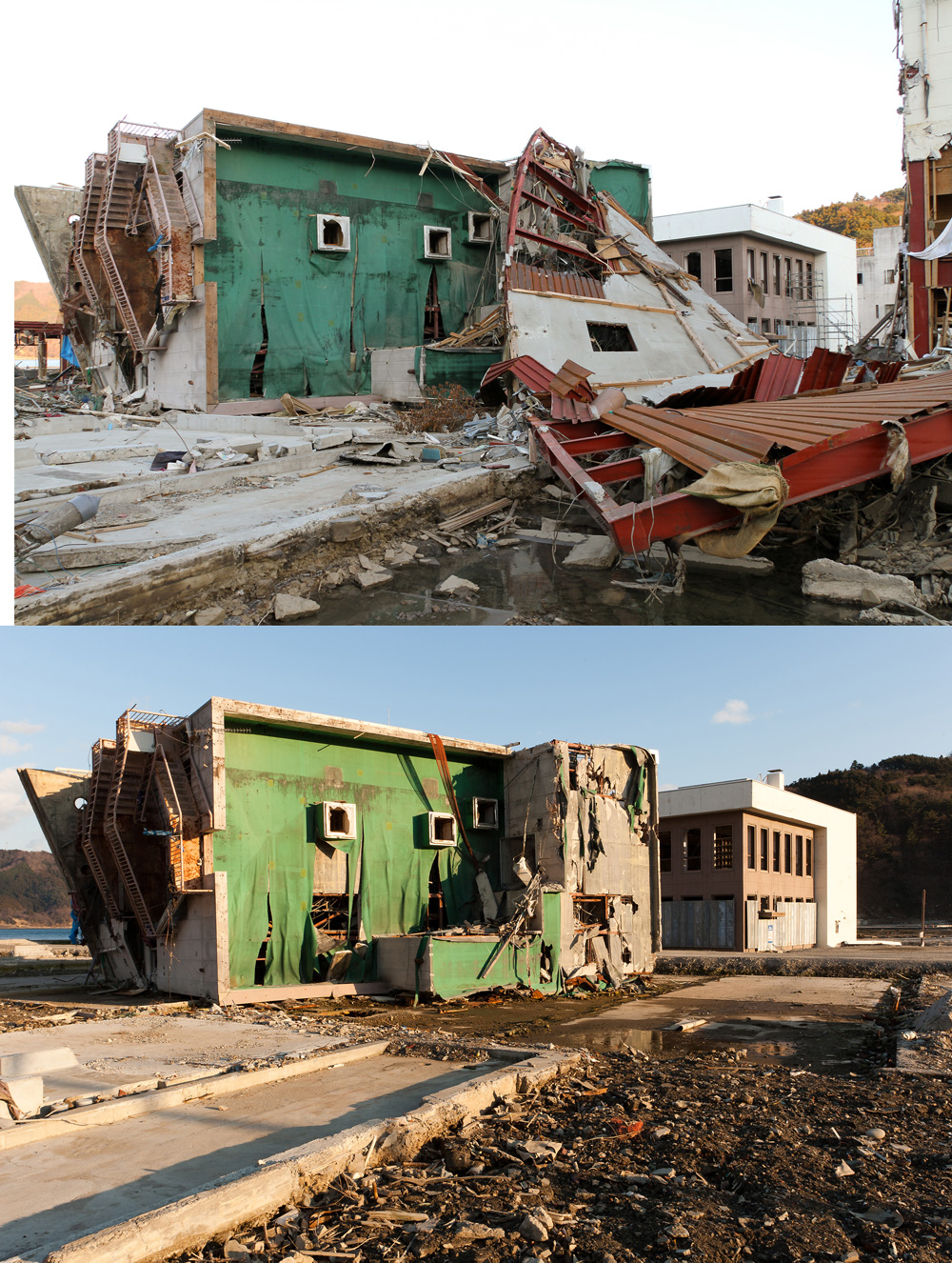 Recorded on
January 15, 2012
Recorded by
Izuru Echigoya (recorder311 staff)
Recorded at
Onagawa, Miyagi
Keywords