Ishinomaki, Mt. Hiyoriyama, January 2012
Images for Comparison
Looking out over the sea from Mt. Hiyoriyama.
The photographs were taken in April (top photo) and June 2011 (middle photo) and January 2012 (bottom photo).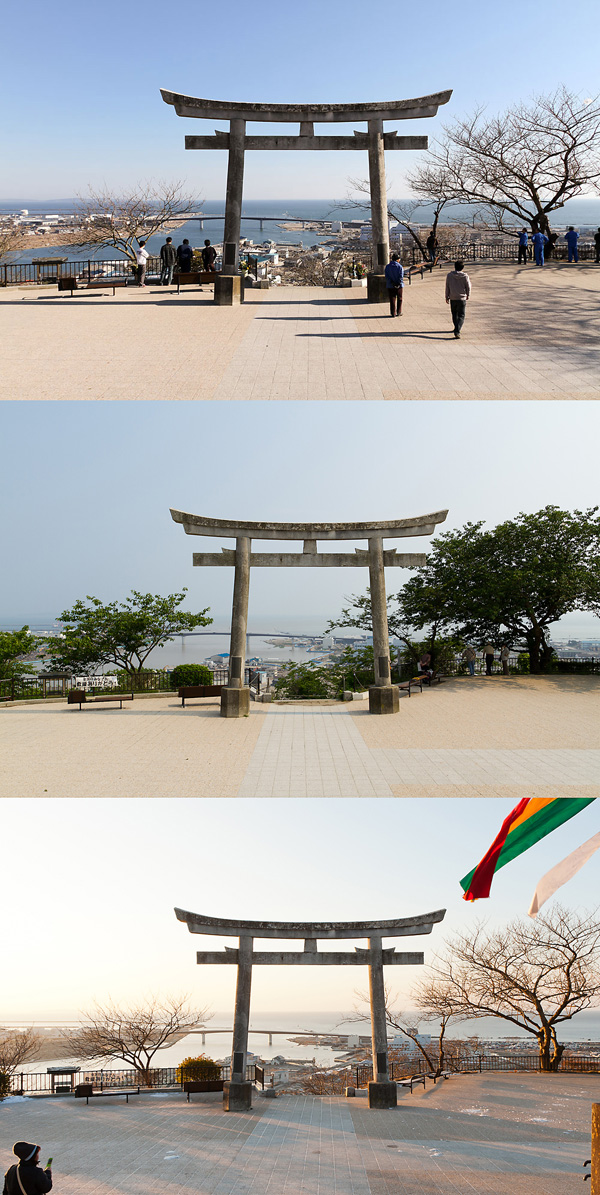 Looking at Kadonowaki area from Mt. Hiyoriyama (on the right-hand side in the picture above).
Compared to early April when I first visited here, the town is considerably more organized. The debris has been collected on the coast, and sludge removed. Most of the damaged buildings have been taken down, and only the foundations remain.
The road near the sea is covered by water, probably due to land subsidence. I see newly built utility poles.
I learn that the Kadonowaki area is designated as an Urban Disaster Recovery Promotion Area, so with permission certain buildings can now be built. What will this area look like in a year or ten years' time?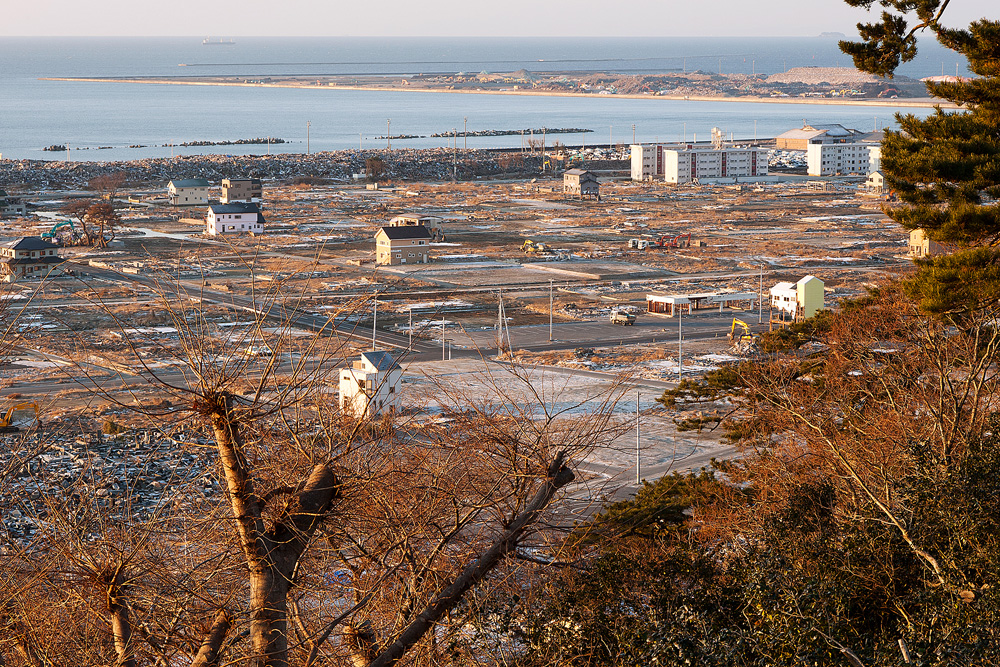 Near the mouth of the Old Kitakami River.
These photographs were taken in June 2011 (first photo) and January 2012 (second photo).
The debris has been removed, and the demolition of damaged houses has progressed. In June 2011, there was a breakwater made of large sandbags but six months later this has been replaced by a temporary breakwater made of an embankment and concrete.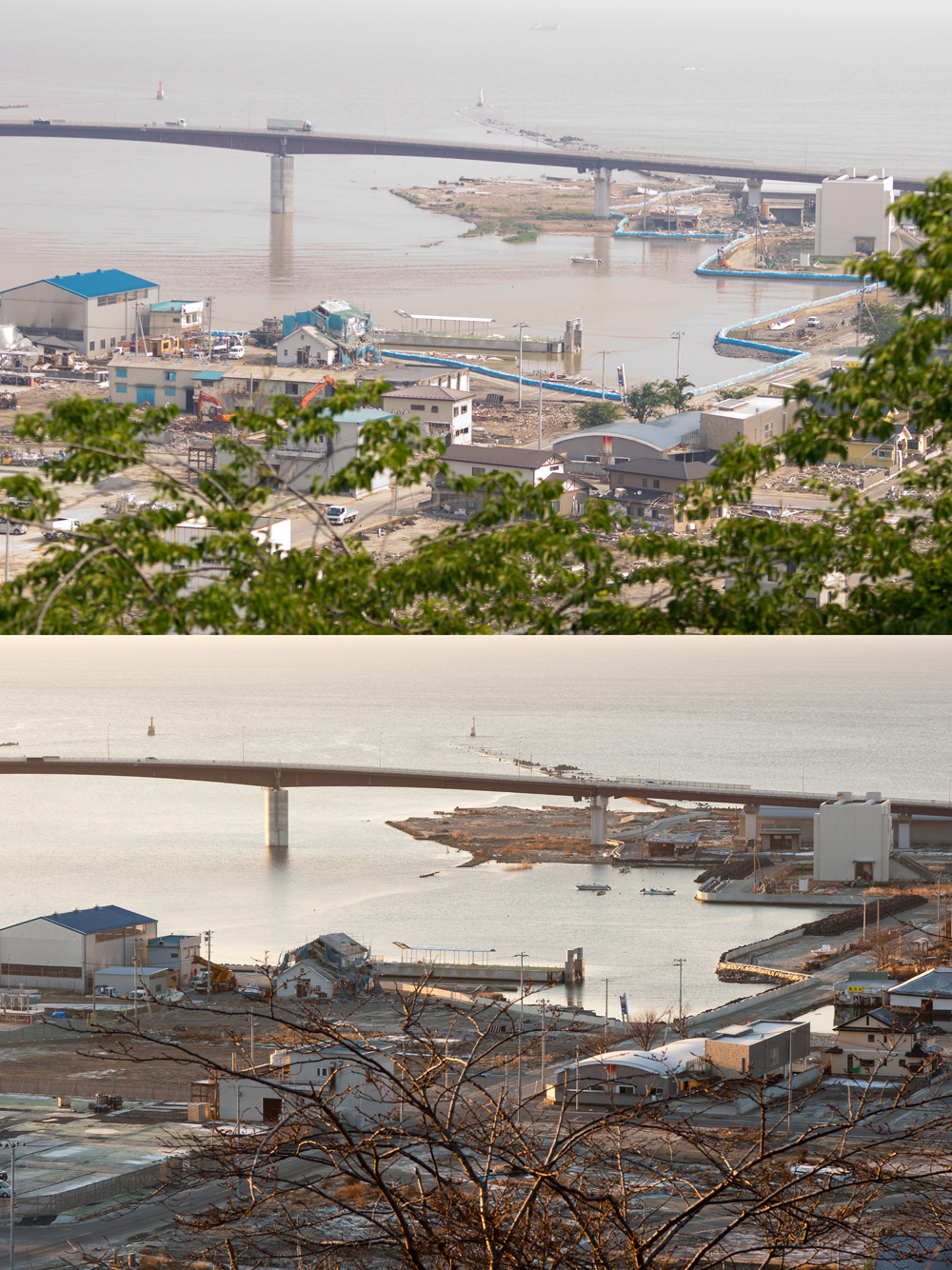 Recorded on
January 15, 2012
Recorded by
Izuru Echigoya (recorder311 staff)
Recorded at
Hiyoriyama Park, 2-1, Hiyorigaoka, Ishinomaki, Miyagi
Keywords