Okada Summer Festival: Preparations for Chainsaw Curving
Gamounabenuma, Miyagino-ku, Sendai
These young pine trees were submerged by the tsunami.
I heard that even the trees that were not washed away by the tsunami will wither and die, having been affected by the salt water.
In this forest, the needles of many pine trees have turned brown.
The pine trees that were planted on the coast as a windbreak were washed away by the tsunami and were swept into houses.
The pine trees that ended up in gardens and houses were chopped up and left in piles in a corner of the garden.
On the day of the Okada Summer Festival, chainsaw carving will be held using these trees.
At first, volunteers who visited this area to take away these trees and repair broken houses used them for chainsaw carving in their spare time, which was well-received by the residents. So it was decided that chainsaw carving would also be held as a part of the summer festival.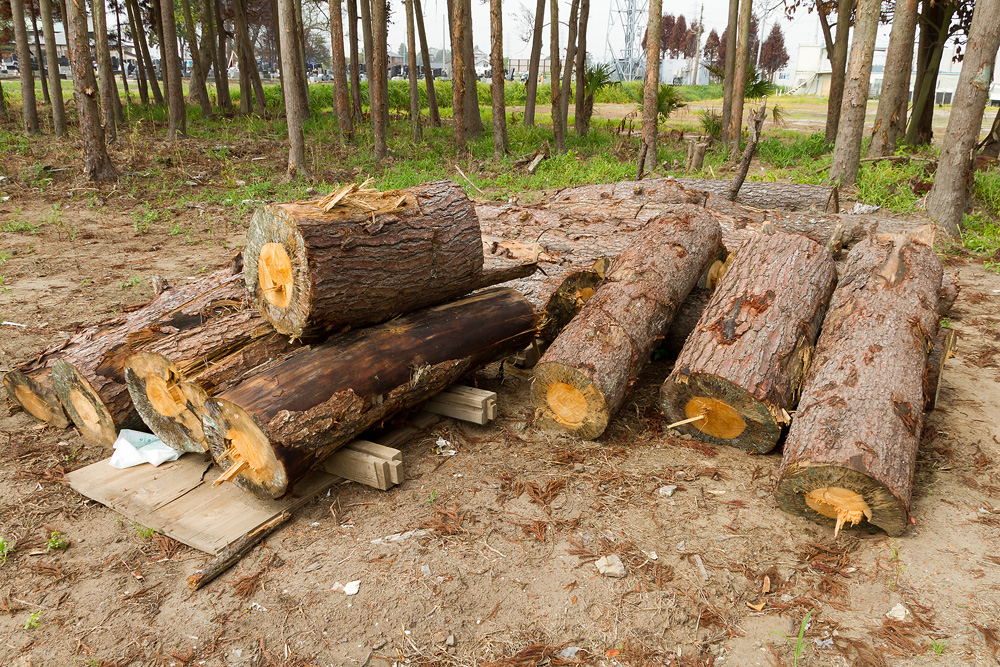 As a long time has now passed since the trees were cut, the cross-section surface is covered with green and white patches, which seems to be mold.
Was this damage caused when the trees collided in the tsunami?
They examine each log and select one.
First, they chop off the branches.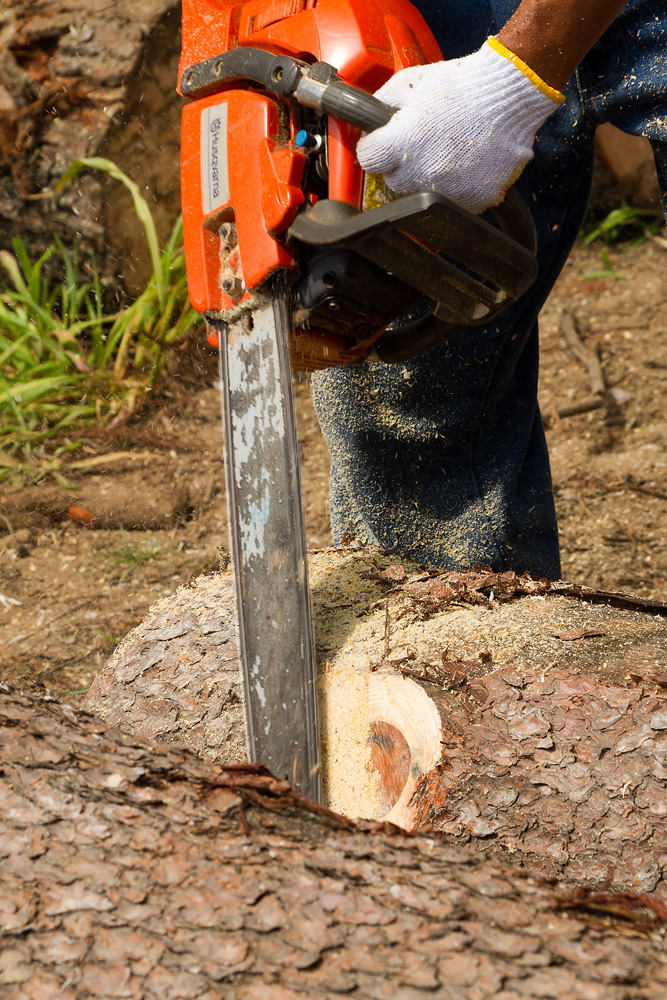 When the brand-new cross-section surface appears, there is a strong smell of wood.
They cut into the tree trunk, knock in a wedge, and cut downward.
It is clean inside. The tsunami only affected the surface.
They hook the log with a fire hook.
Insects that laid hidden between the felled trees and the soil run in surprise, trying to escape.
They count the number of logs and cut more trees to cover the shortfall.
In less than an hour, they prepare 20 logs measuring just over a meter.
On the day of the festival, these logs will be carved by chainsaws.
Coverage Cooperator:
Ganbappe Okada No Kai (Society of Stand Up Okada)
Recorded on
August 8, 2011
Recorded by
Izuru Echigoya (recorder311 staff)
Recorded at
Gamounabenuma, Miyagino-ku, Sendai, Miyagi
Keywords