The Scene in Arahama
Arahama, Wakabayashi-ku, Sendai
These are photos of Arahama taken on August 20, 2011.
The path toward the Sendai Branch of the Japan Fisheries Cooperative Miyagi. It is blocked due to debris removal work taking place on the coast.
Turning the zoom ring to zoom in, I can see the sea.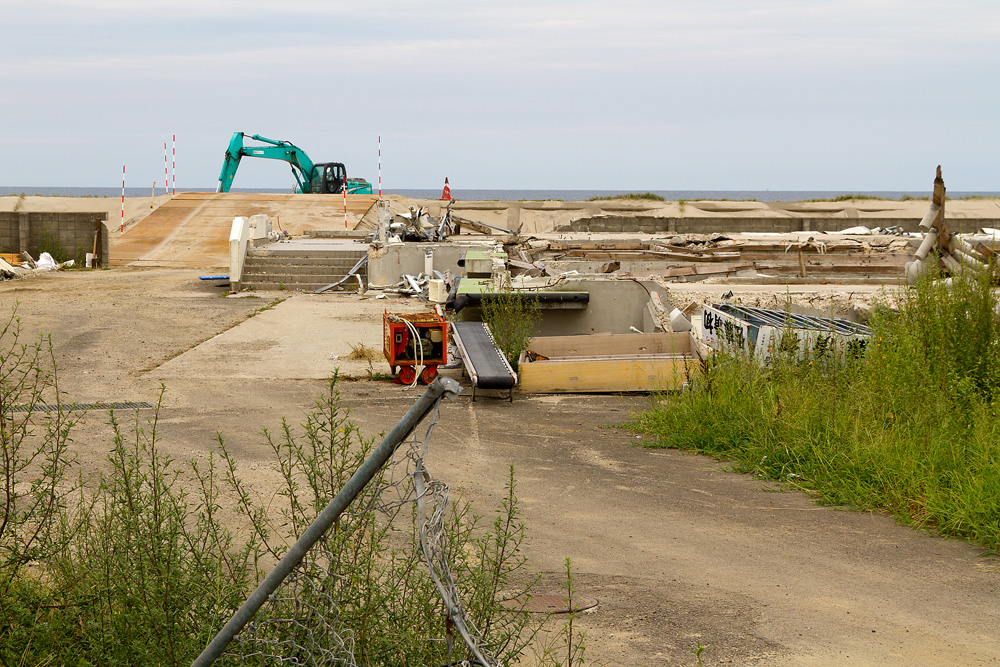 A tsunami caution zone sign. It has fallen towards the sea; it was probably dragged by the backwash.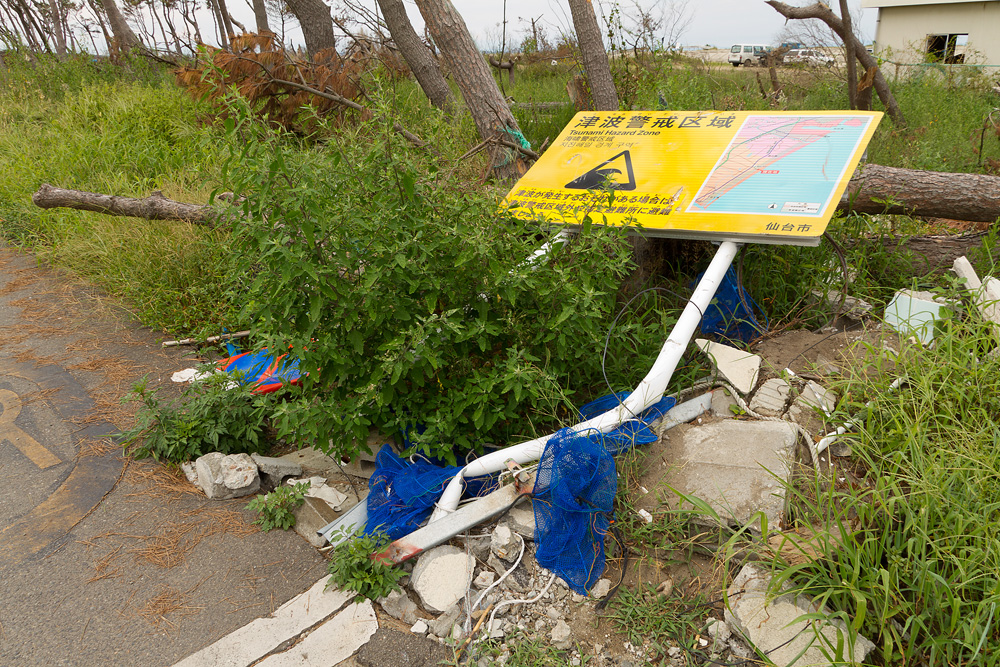 The windbreak forest is sparse; many of the trees were leveled by the tsunami.
This house's wall that faced the sea has disappeared.
Weeds stand out on the bare foundations.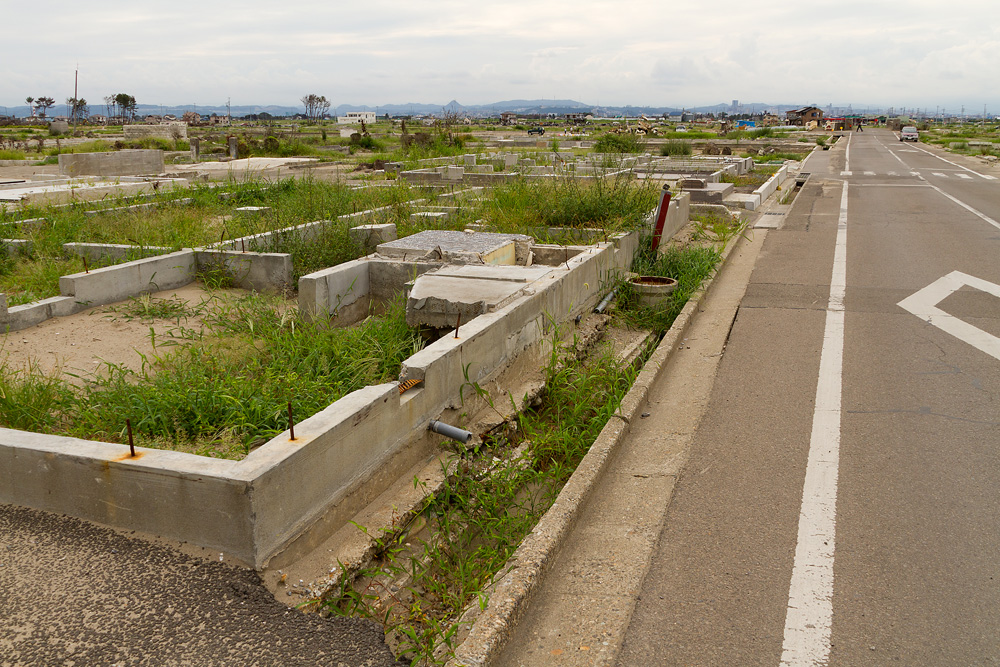 I look out to the sea from the Teizan-bori Canal reinforced by large sandbags.
Route No.10. New utility poles have been built to replace the old ones that were leveled.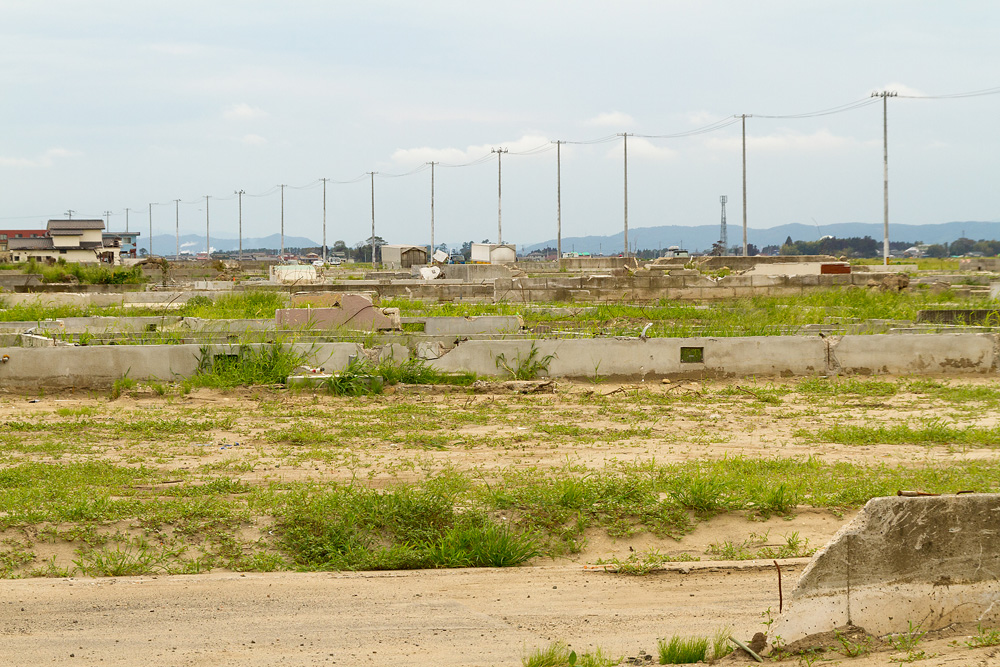 Recorded on
August 20, 2011
Recorded by
Izuru Echigoya (recorder311 staff)
Recorded at
Arahama, Wakabayashi-ku, Sendai, Miyagi
Keywords