Ogatsu Hoin Kagura, Field Research
Ogatsu, Ishinomaki, Miyagi
Ogatsu Hoin Kagura is a performance of sacred Shinto music and dance that is dedicated to shrines in Ogatsu on a regular basis every year.
When the Ogatsu Hoin Kagura is performed, a temporary stage is established at private houses called "Miyamori" or in the shrine precincts. (For details, refer to the website "Hoin Kagura Na Yatsu.")
To perform the Kagura after the tsunami, Ogatsu Hoin Kagura Preservation Group, as the executive committee, needed to remake temporary stages as the old ones were washed away in the tsunami. As a part of the stage production, field research was conducted with relevant parties including Sendai Engeki Kobo 10-Box.
Sakura Shrine, Mizuhama, Ogatsu.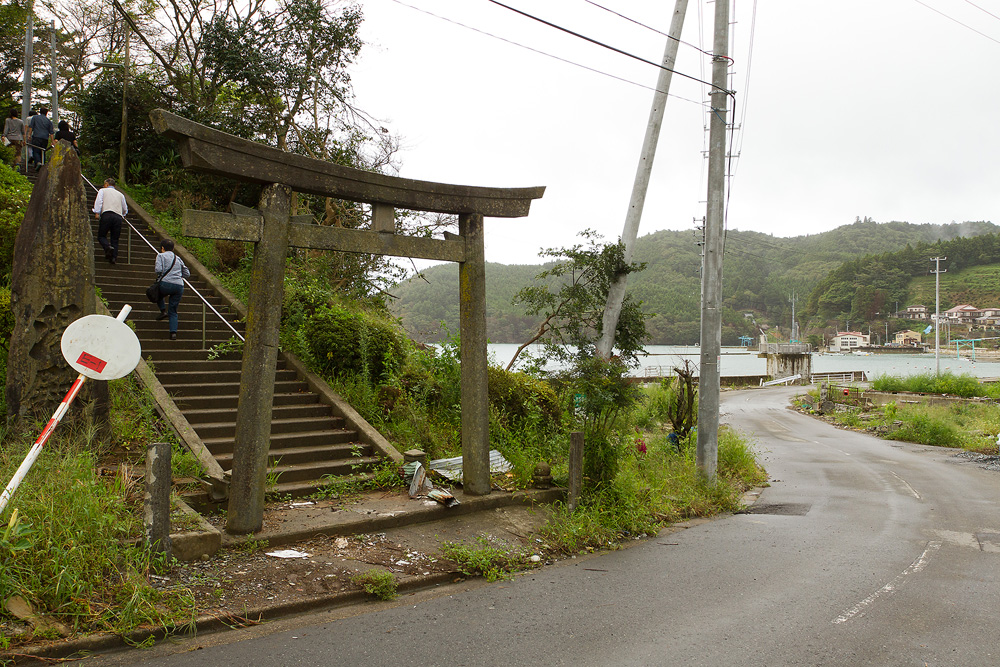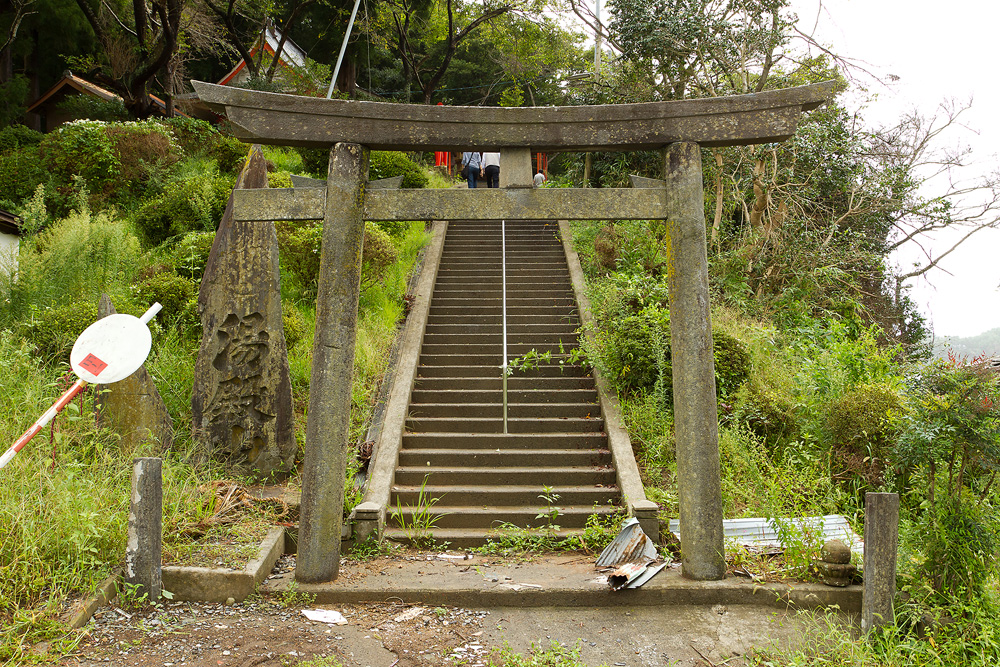 This shrine was equipped with a steel-frame stage.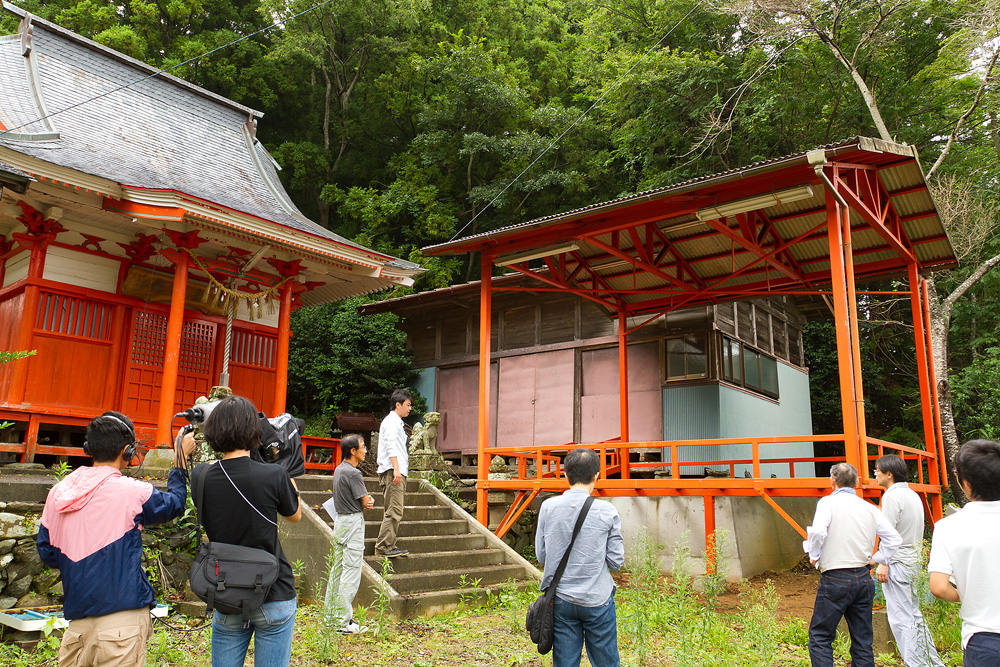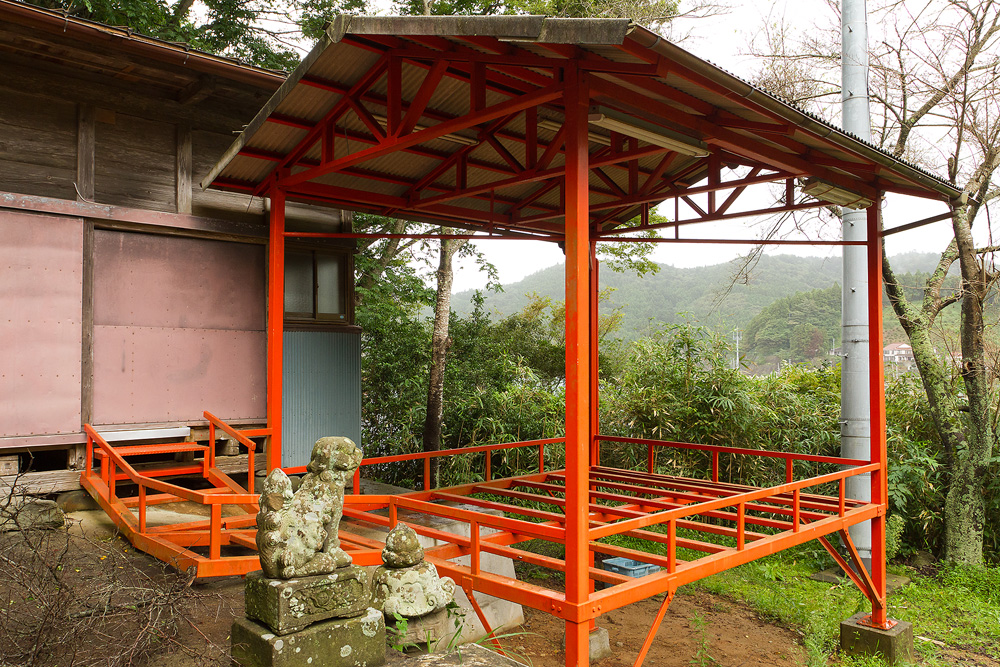 Traces of Niiyama Shrine, beside Ogatsu Elementary School.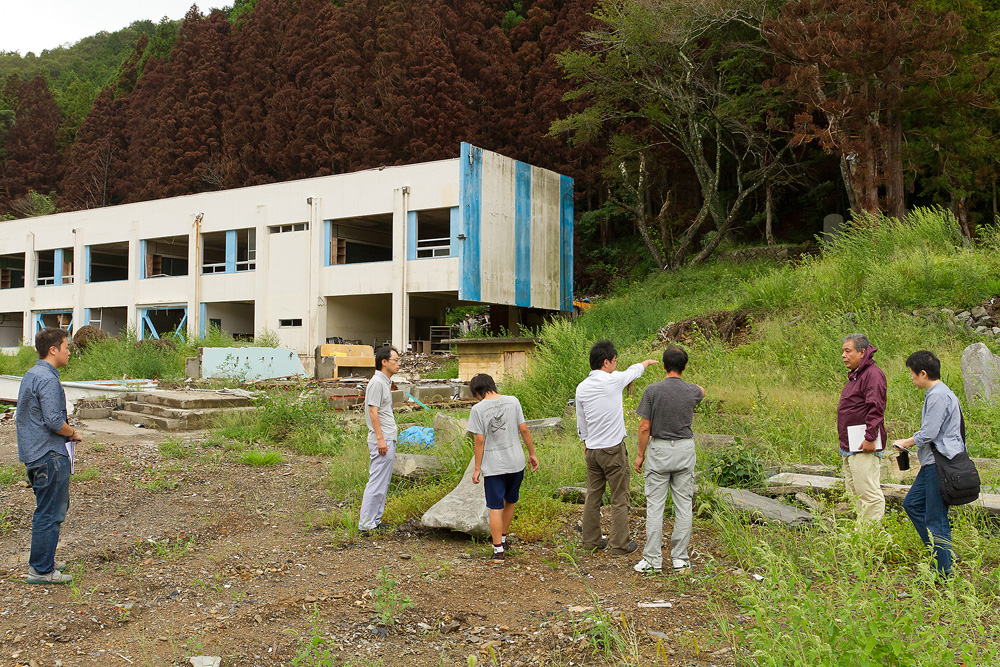 A temporary shrine has been built on the site of the shrine pavilion that was washed away by the tsunami.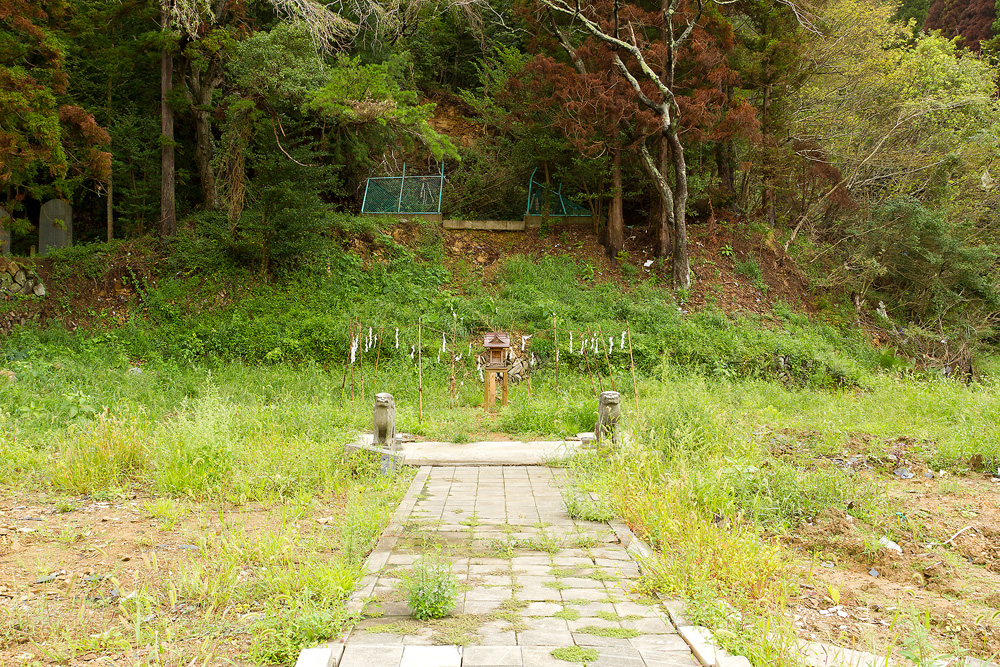 From the right rear of the site.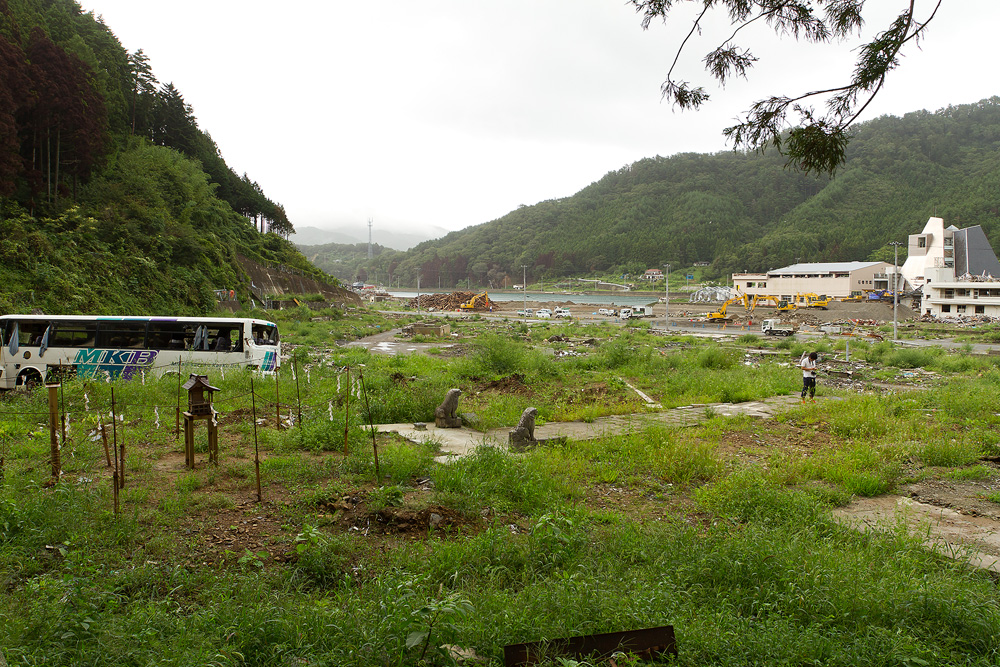 This is where the Kagura was scheduled to be performed.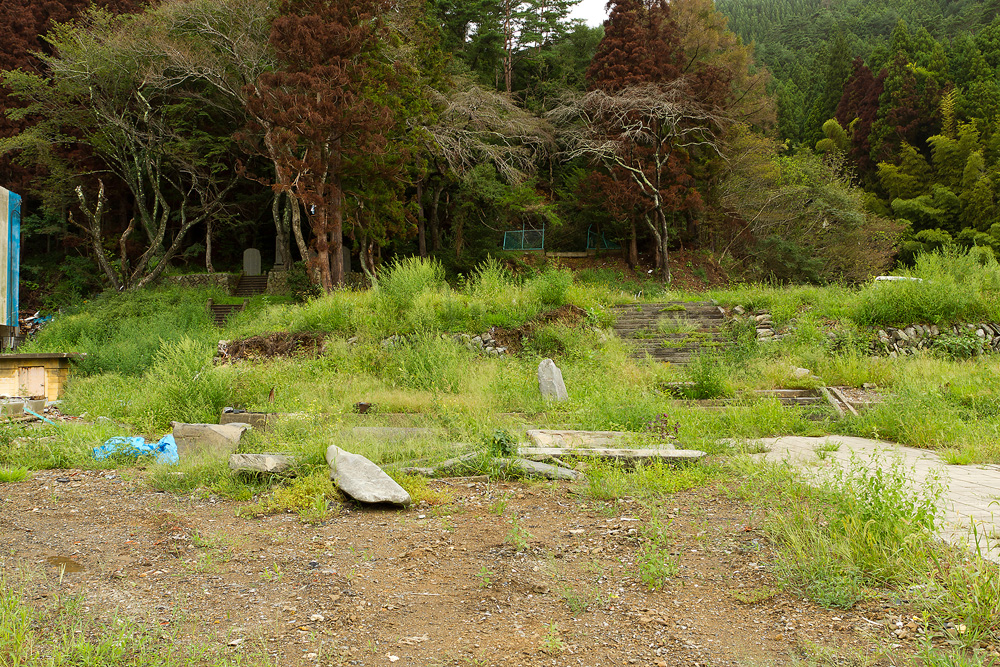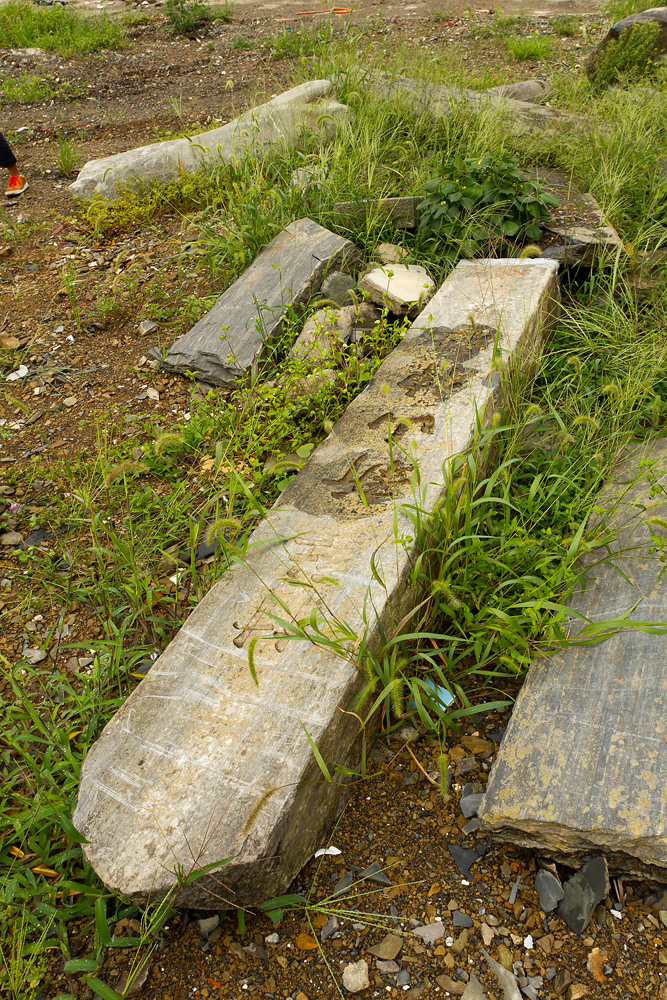 Ogatsu Elementary School, located right next to the site.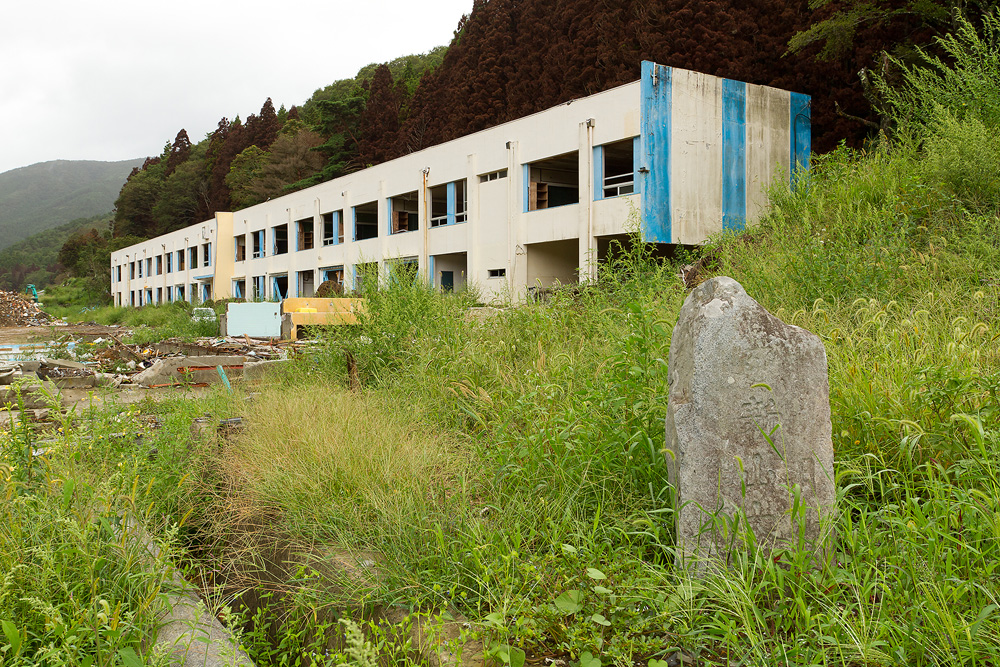 Kumano Shrine, Ojima, Ogatsu.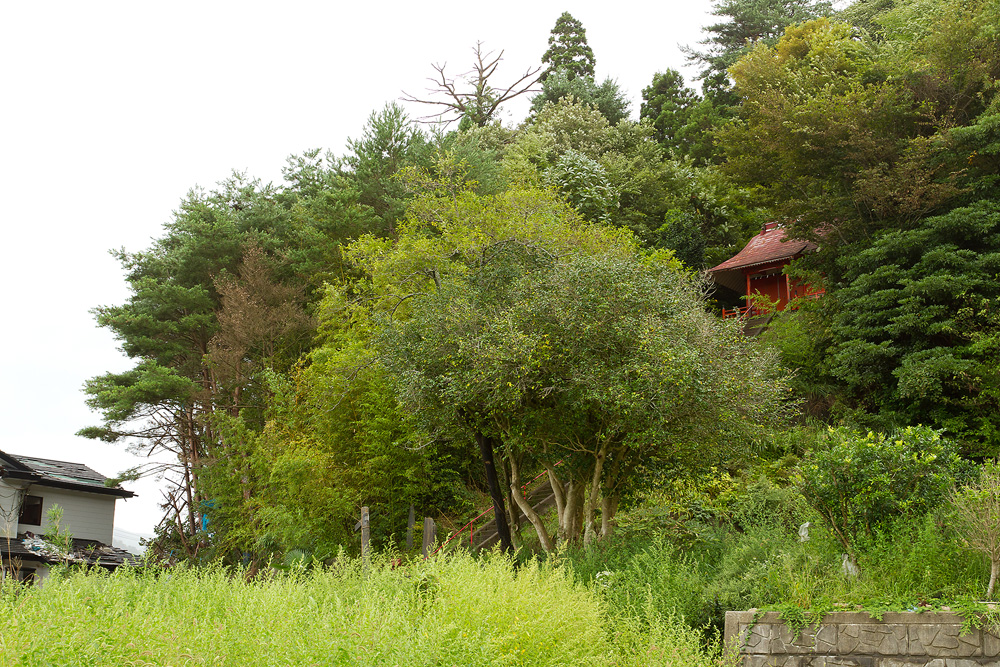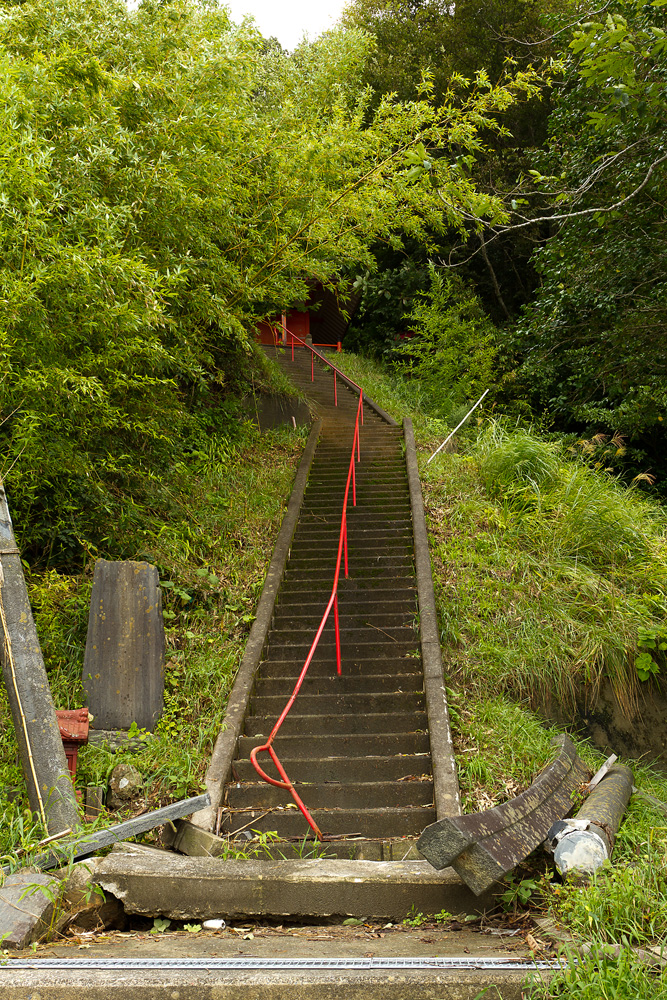 The house at the back is the house of "Miyamori (shrine guard)". I learn that a stage was set up in front of the house.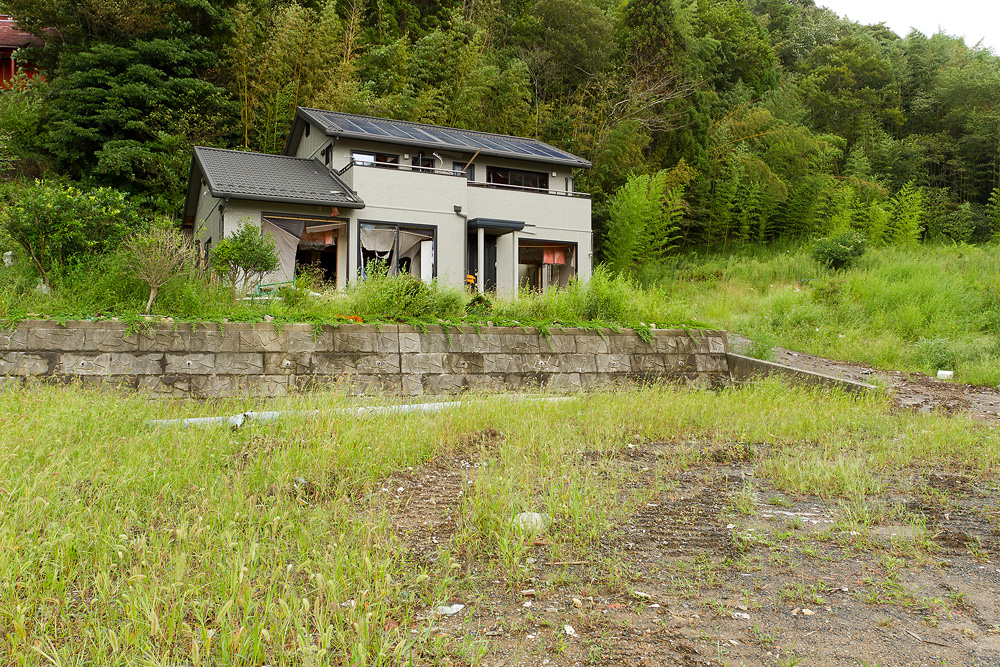 Tachihama, Ogatsu. A stage was set up in front of the Tachihama Kaikan hall, but the hall was washed away. The debris remains.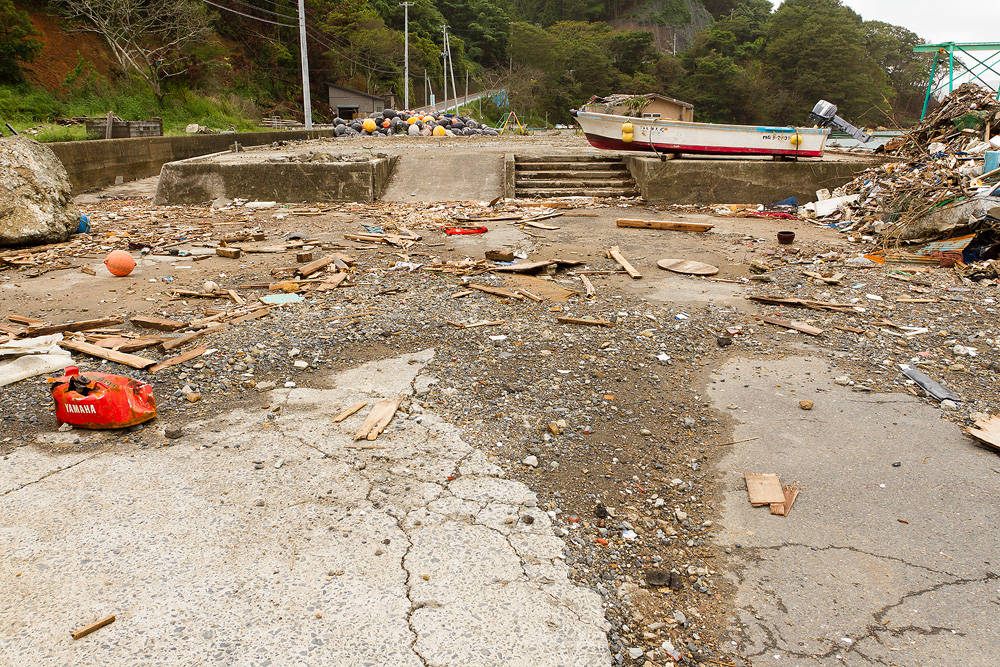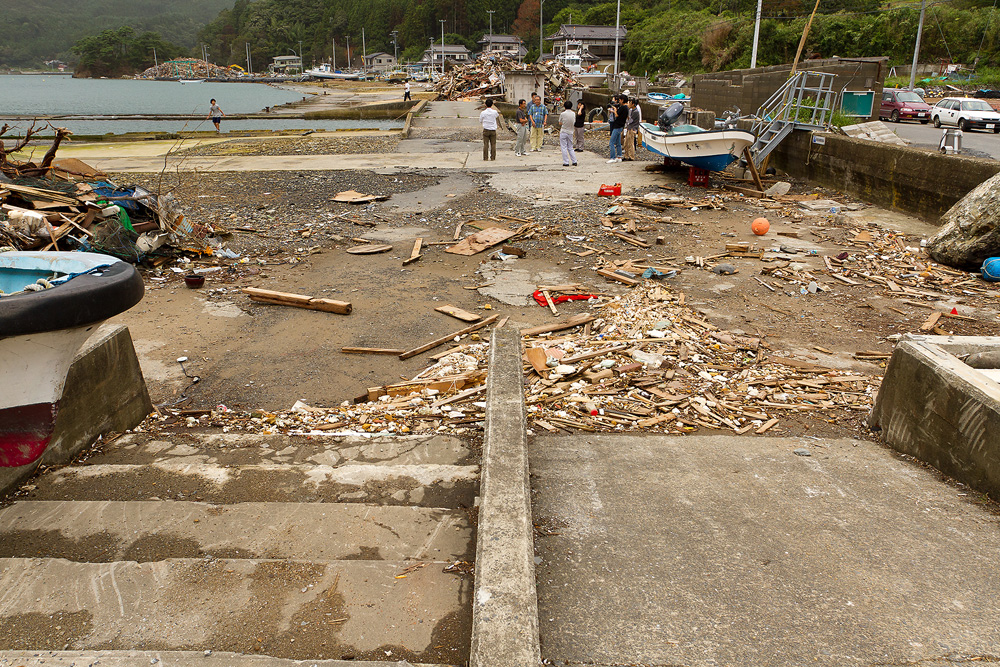 Kuwahama, Ogatsu.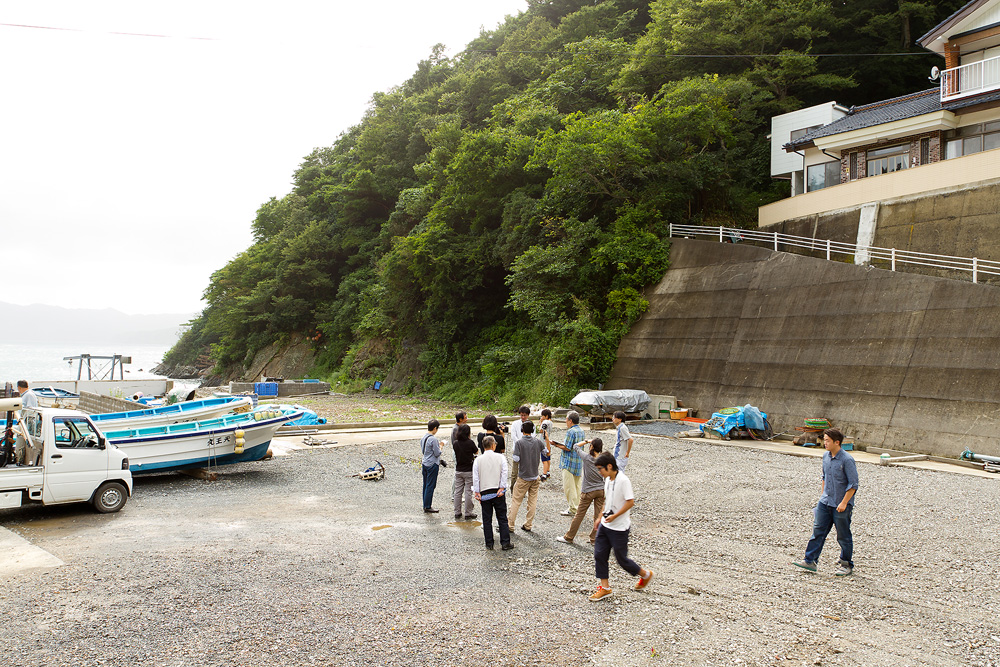 Osu, Ogatsu. I learn that a stage was set up in front of the house.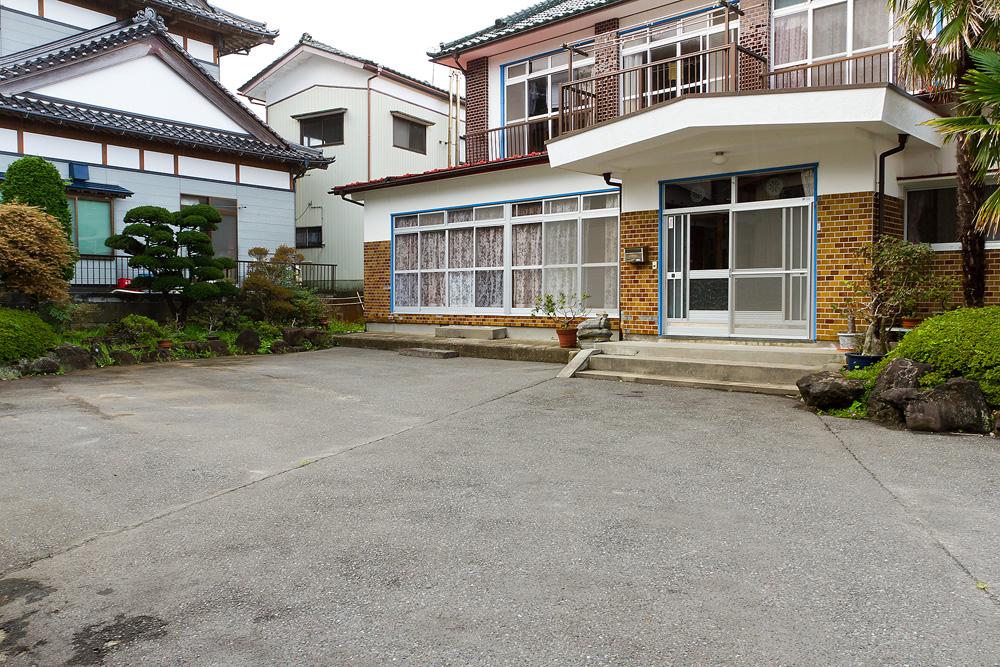 They return to Ohama to discuss the details of the stage using the model in front of them.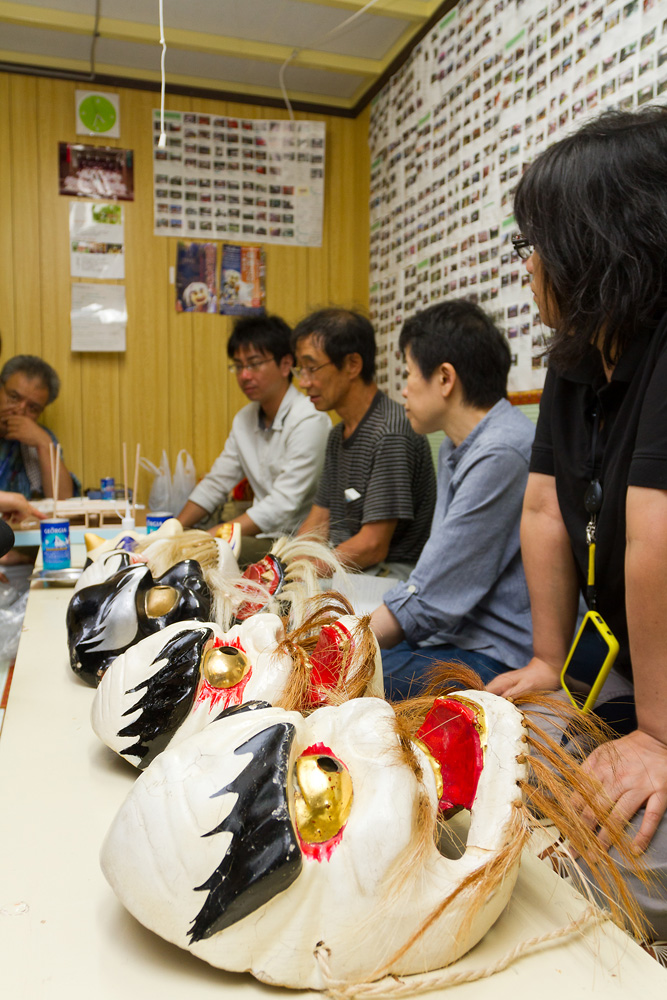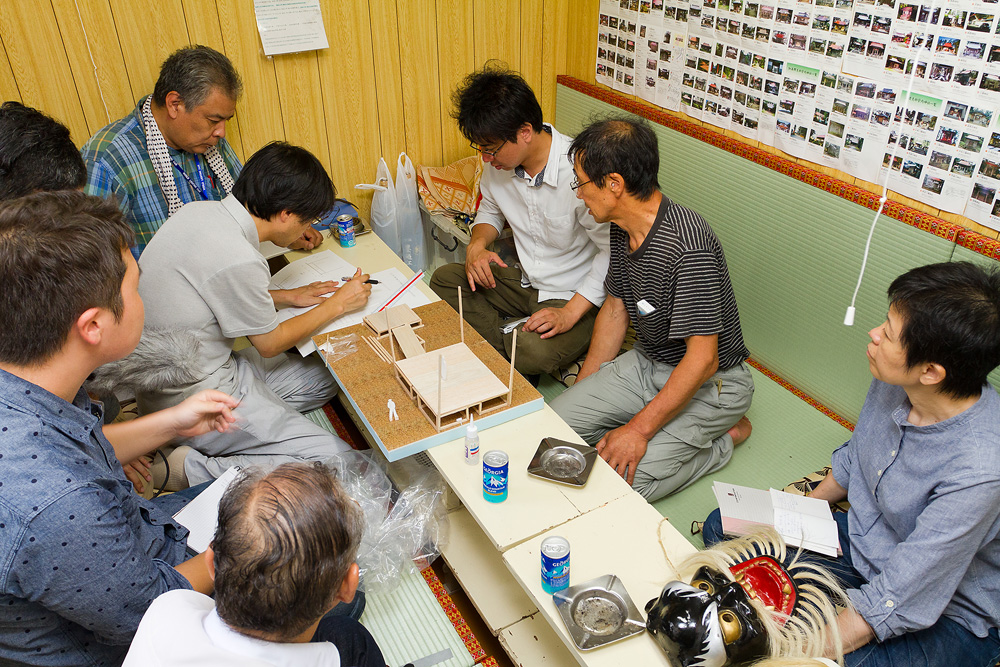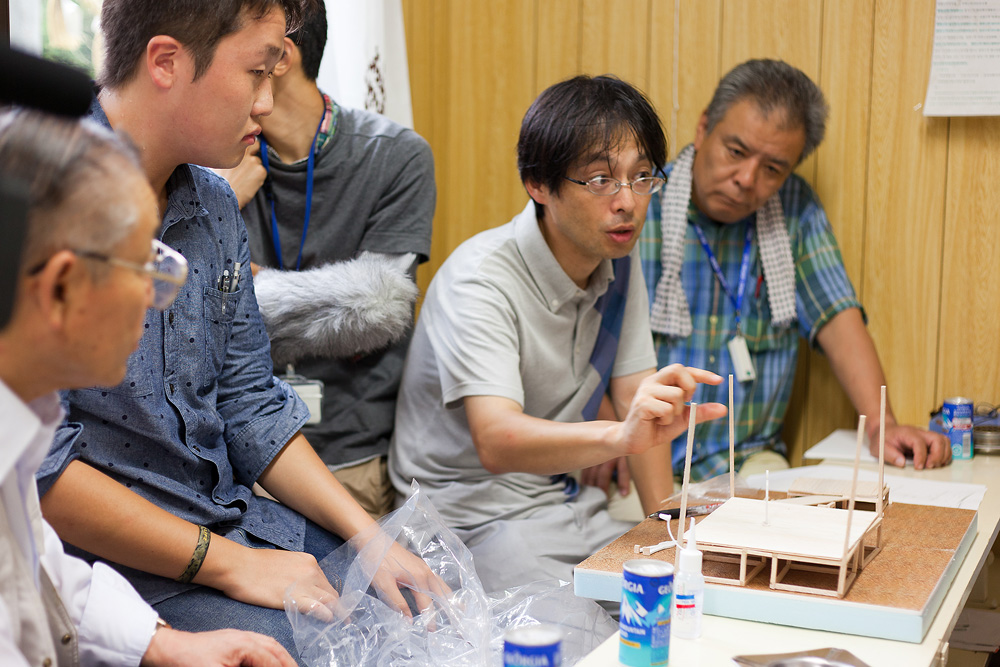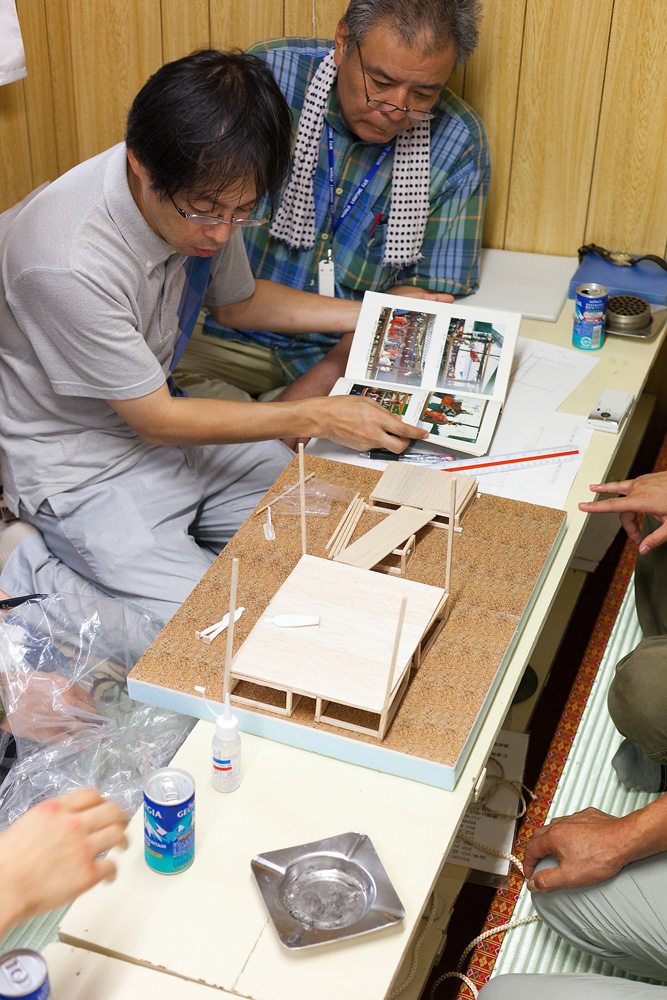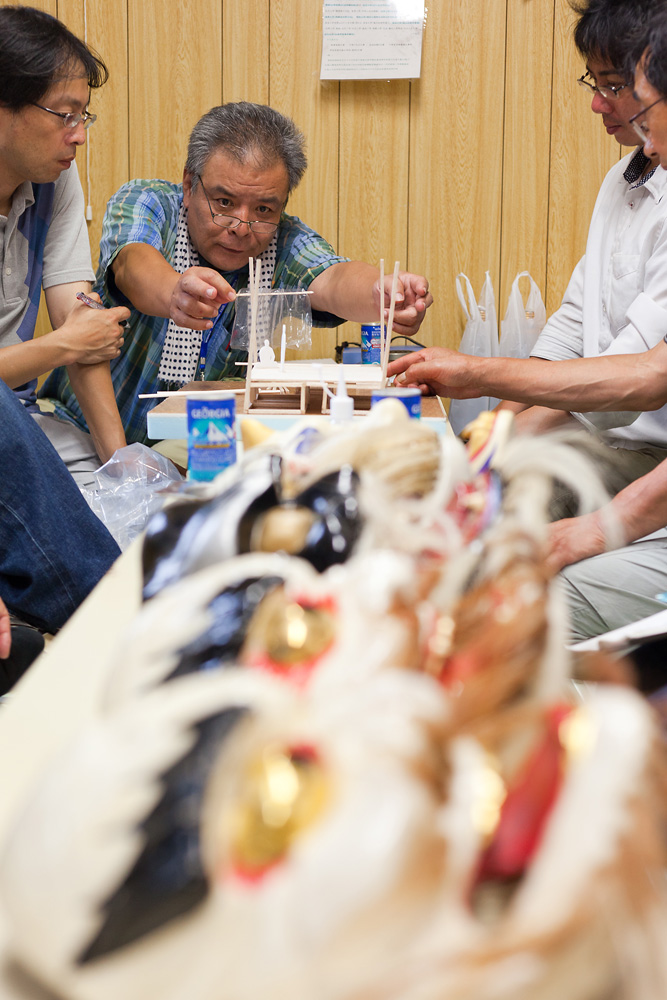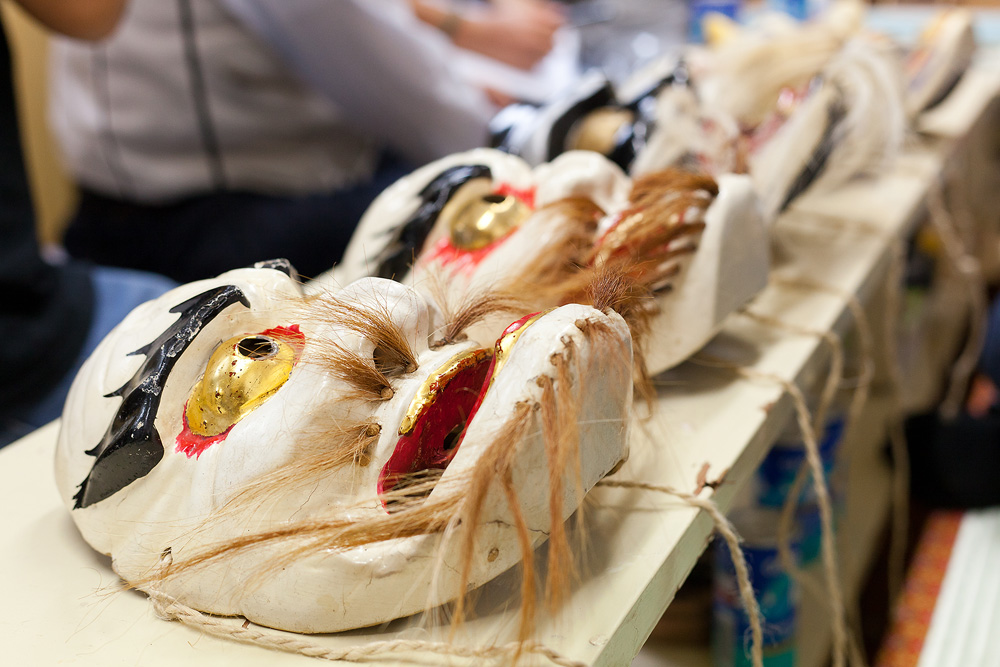 Both new and old masks.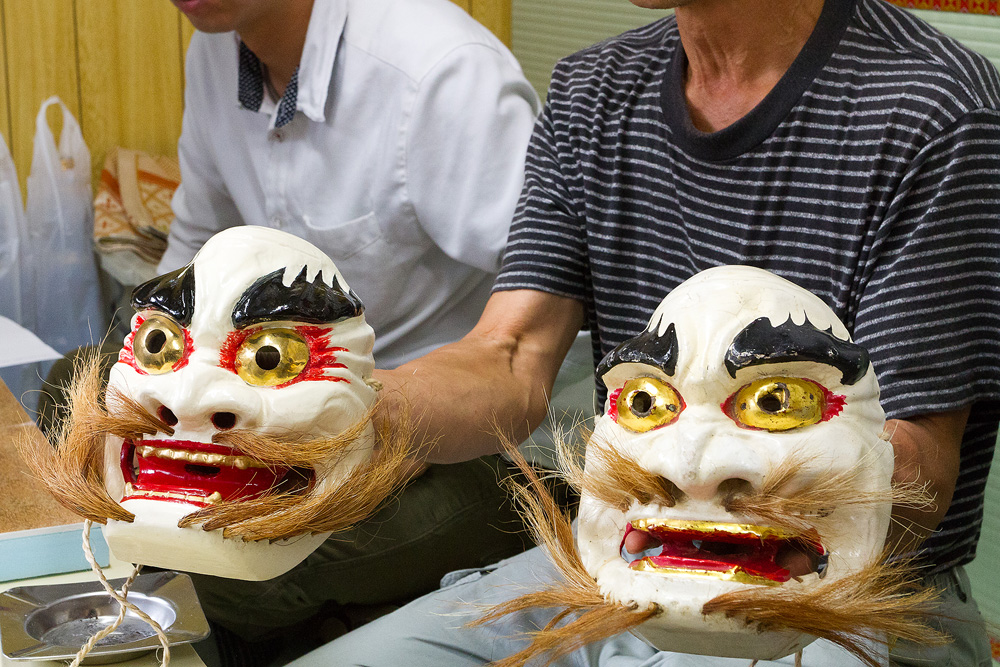 The inside of an old mask.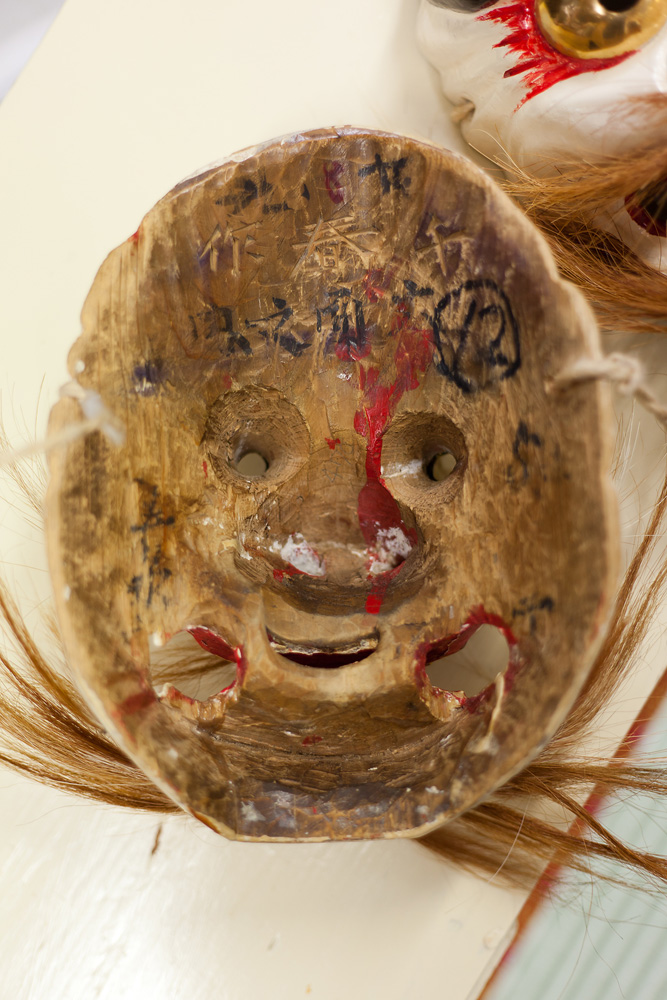 The front of a mask.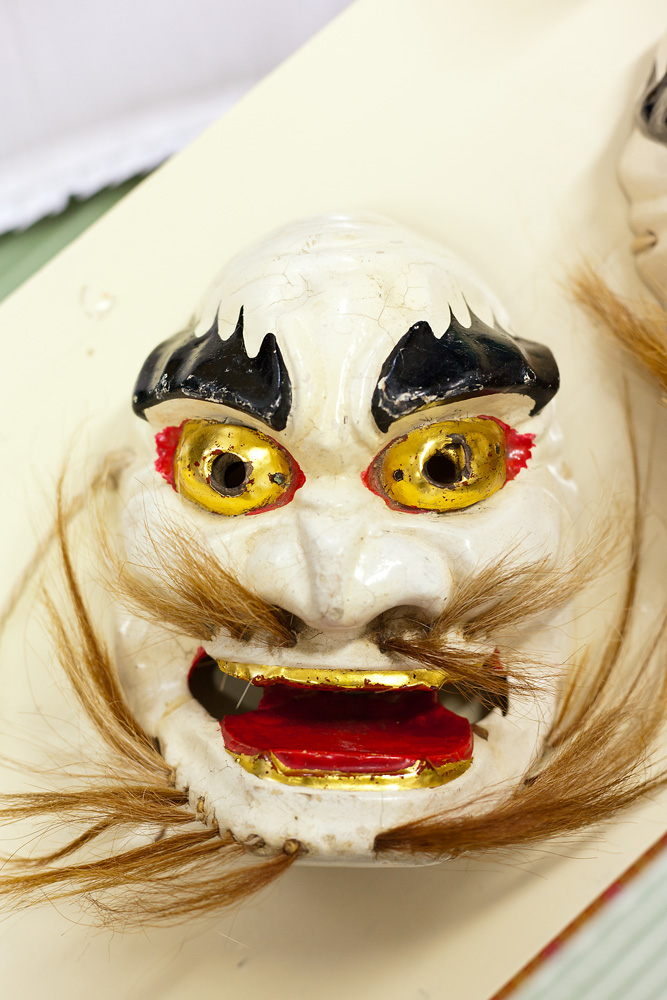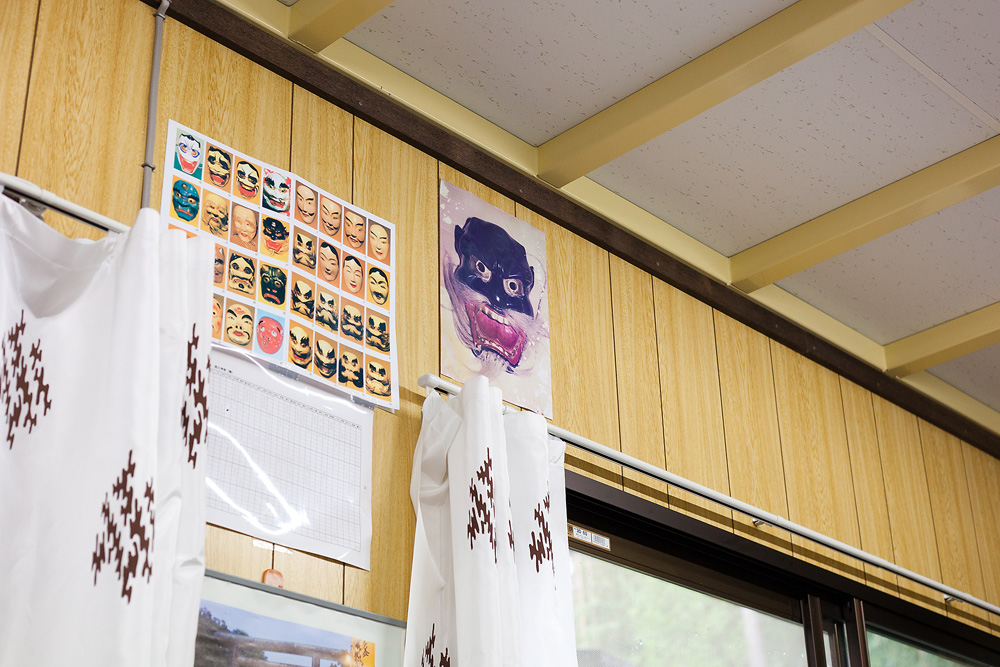 A photo of Ogatsu Hoin Kagura as it was in the olden days is framed and hangs on the wall. I can see that tatami mats are laid on the floor. They say that it is rare for tatami mats to be laid on the stage of Kagura.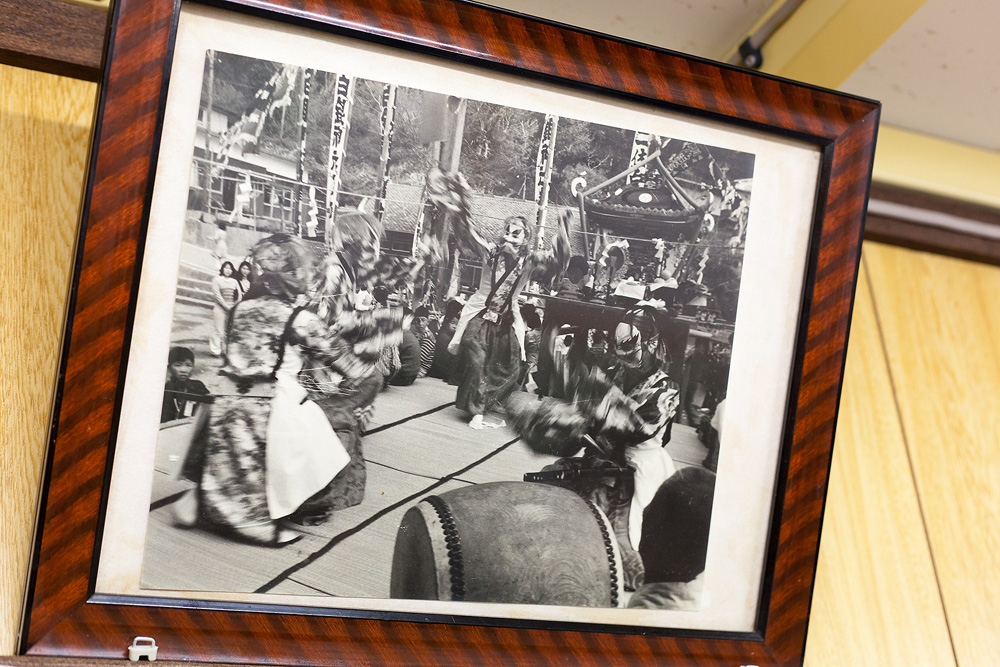 Support:
Ogatsu Hoin Kagura Preservation Group; Sendai Engeki Kobo 10-Box; Ogatsu Hoin Kagura Regeneration Executive Committee; Azuma Kensetsu Co., Ltd.; Sakaguchi Laboratory, Department of Architecture, Sendai National College of Technology; Ezuko Art Town Creation Executive Committee; Tokyo Culture Creation Project (Tokyo Metropolitan Foundation for History and Culture)
Recorded on
September 3, 2011
Recorded by
Izuru Echigoya (recorder311 staff)
Recorded at
Ogatsu, Ogatsucho, Ishinomaki, Miyagi
Keywords