Hayama Shrine in Ogatsu
Ogatsu, Ishinomaki, Miyagi
At Hayama Shrine in September 2011, Ogatsu, Ishinomaki, Miyagi.
This is a beautiful shrine with an Ogatsu stone slate roof.
It was one of the shrines that had a stage for Ogatsu Hoin Kagura, Ogatsu's traditional art that is designated as a significant intangible folk cultural asset of Japan.
Because the shrine is located on a reasonable level above the sea, it was not washed away by the tsunami. But the shrine pavilion was dragged by the backwash and suffered fatal damage.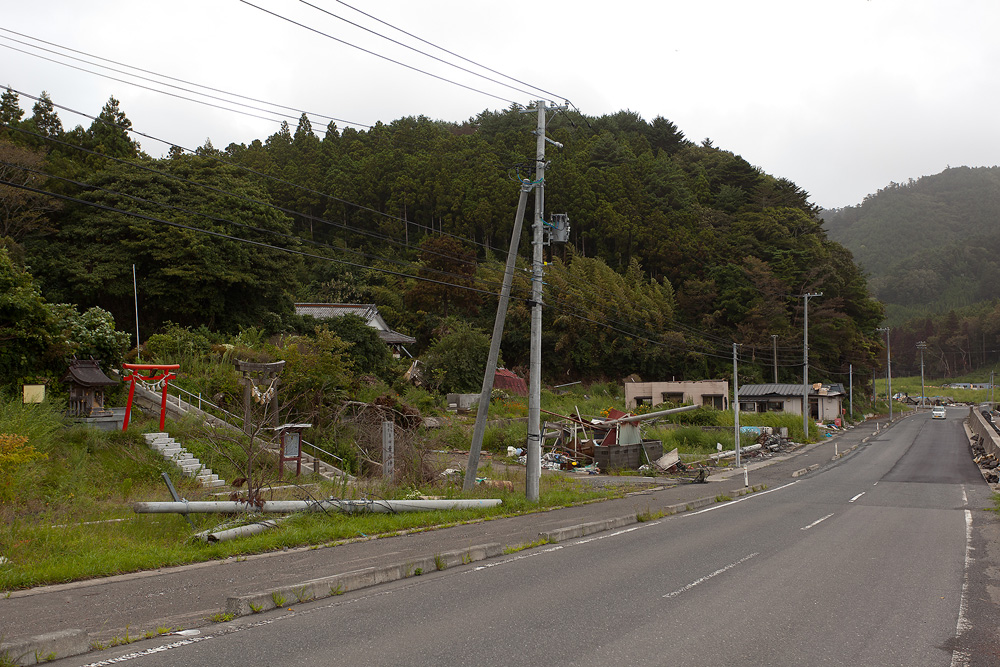 The approach to the shrine.
A small shrine located next to the approach.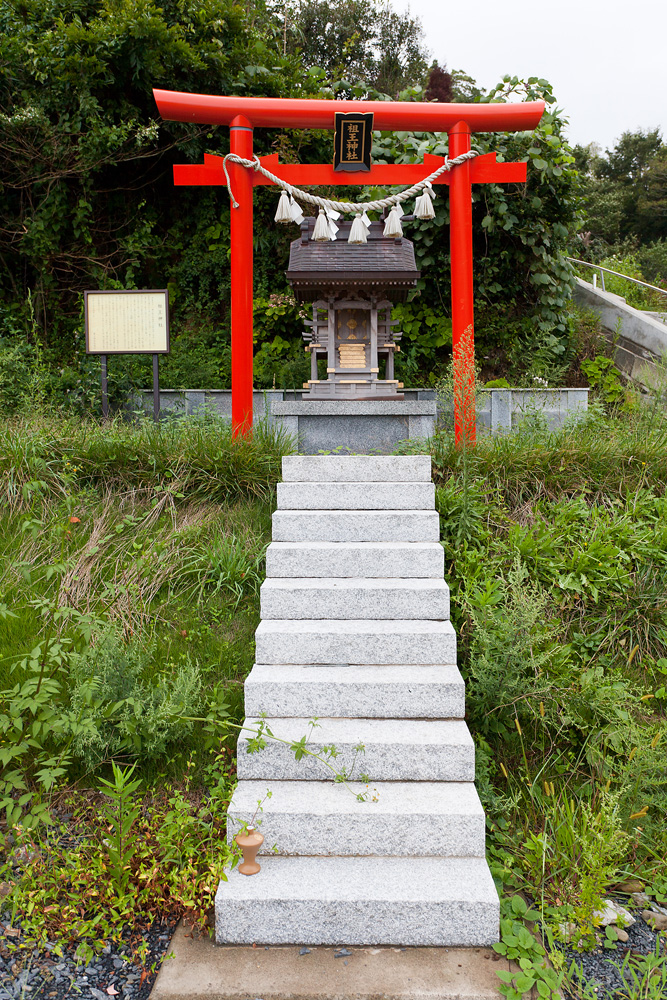 The approach to Isono Shrine behind Hayama Shrine. I learn that the tsunami came up to this shrine gate.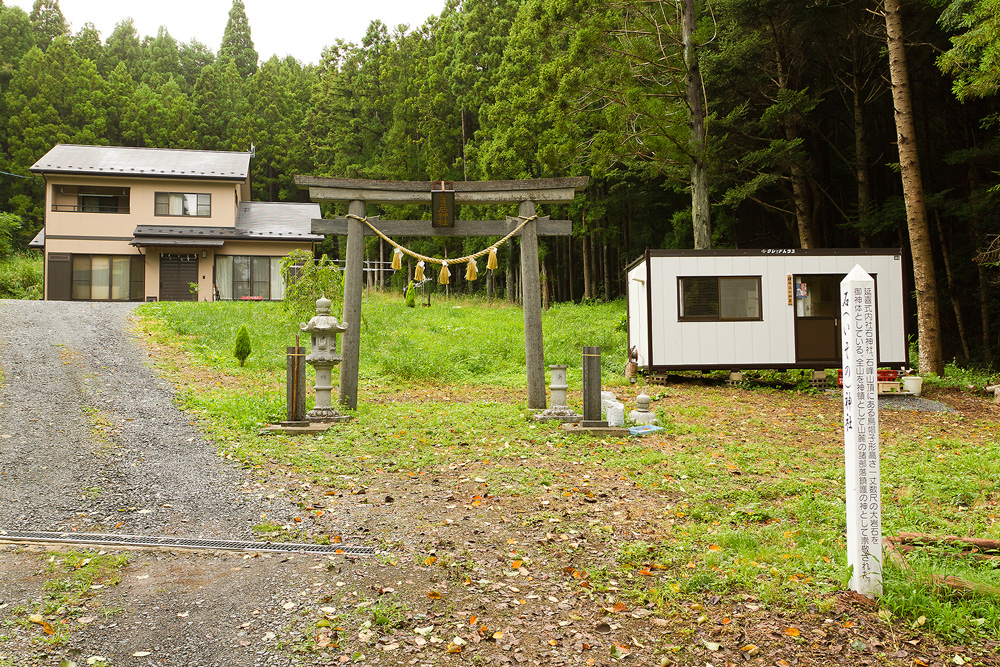 The roof of Hayama Shrine. It is made of Ogatsu stone slates.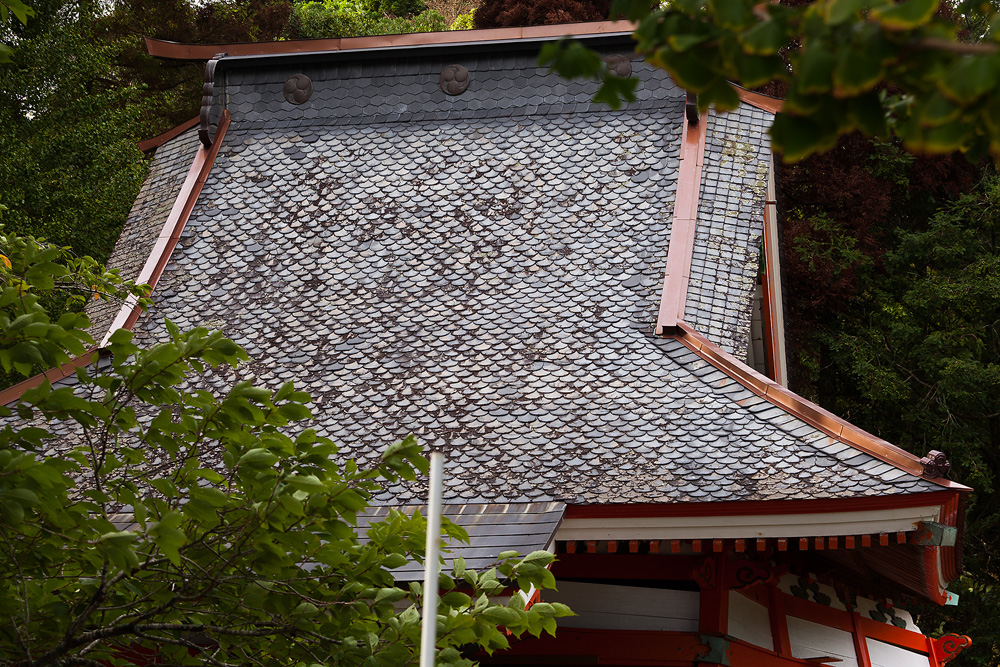 Hayama Shrine, the complete front view.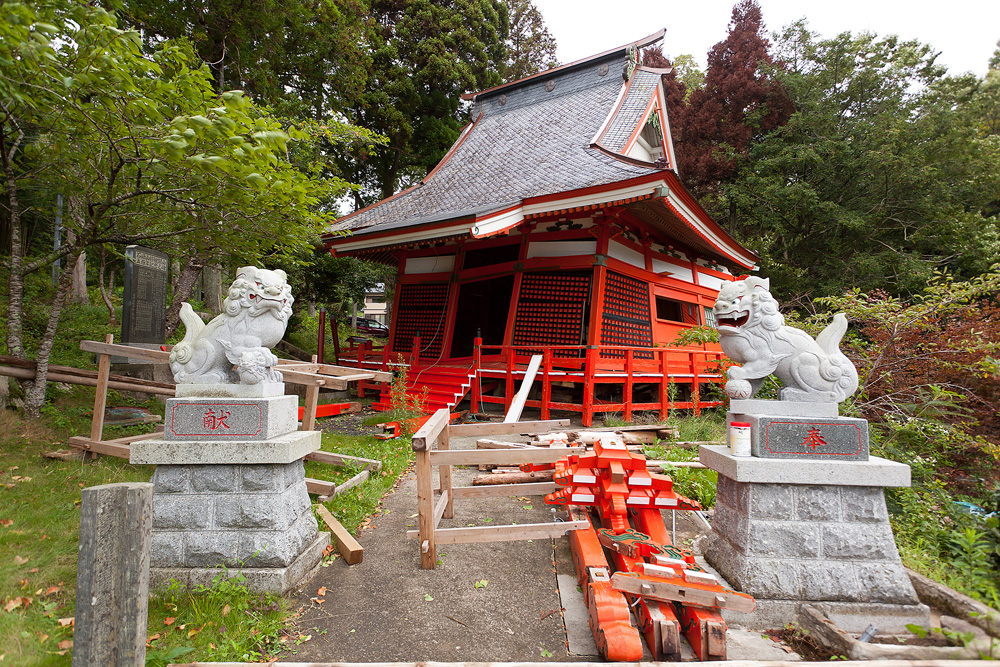 Hayama Shrine, from the left-hand side.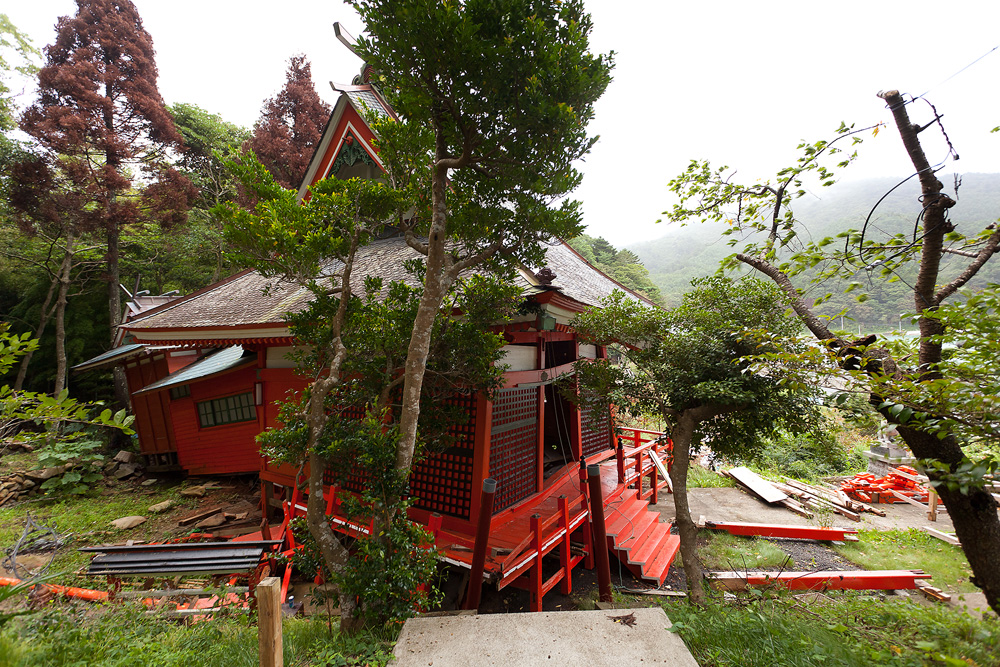 Hayama Shrine, from the left rear, on my way to the approach to Isono Shrine.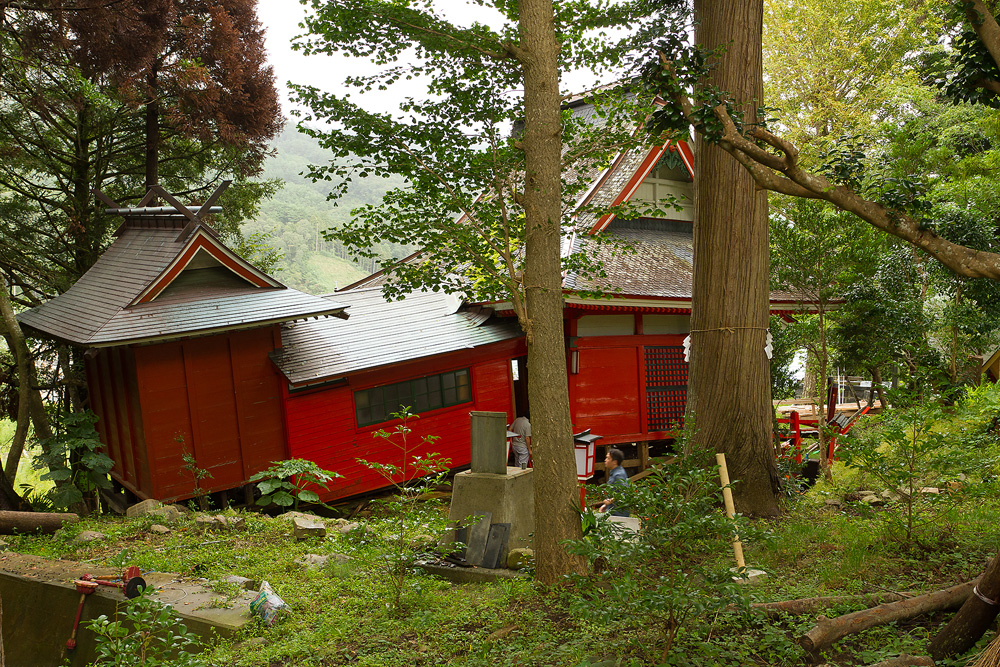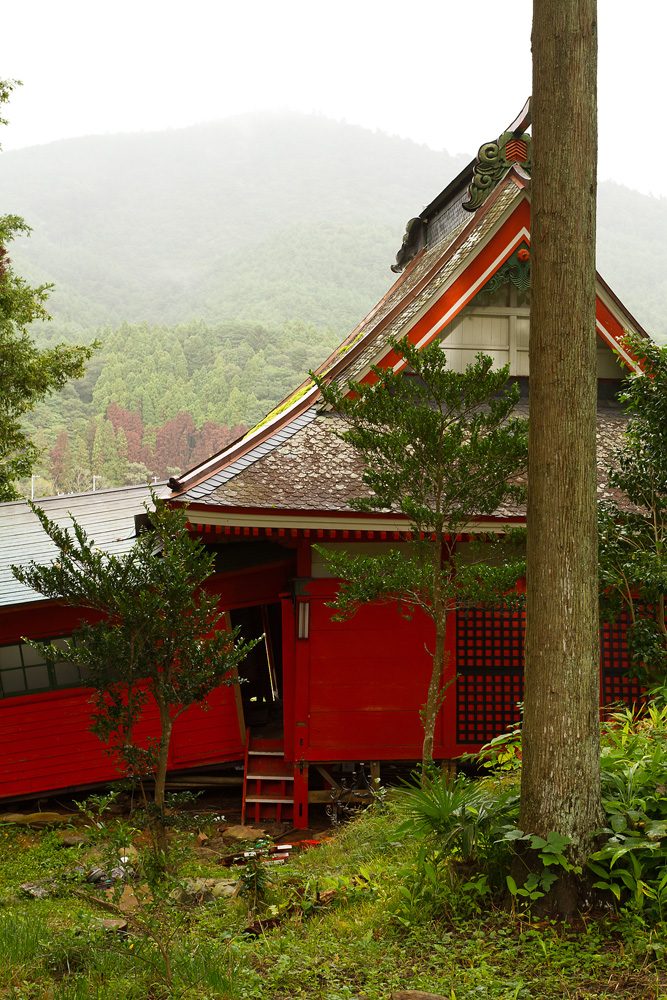 The outer shrine (?) that is temporarily placed in the left rear of the shrine.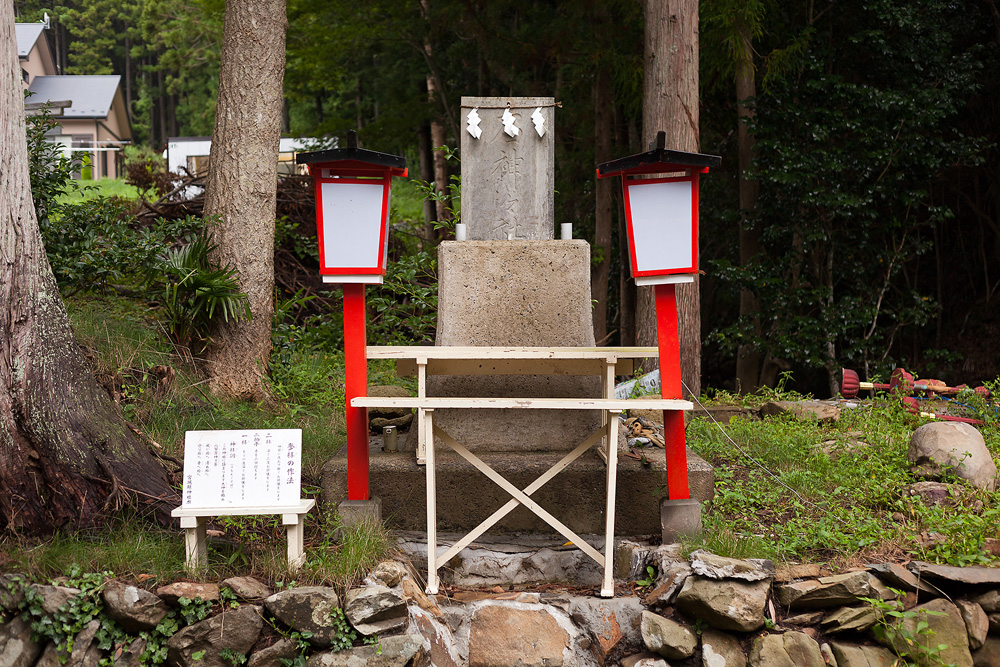 The main entrance of the shrine. It is now a deformed diamond shape.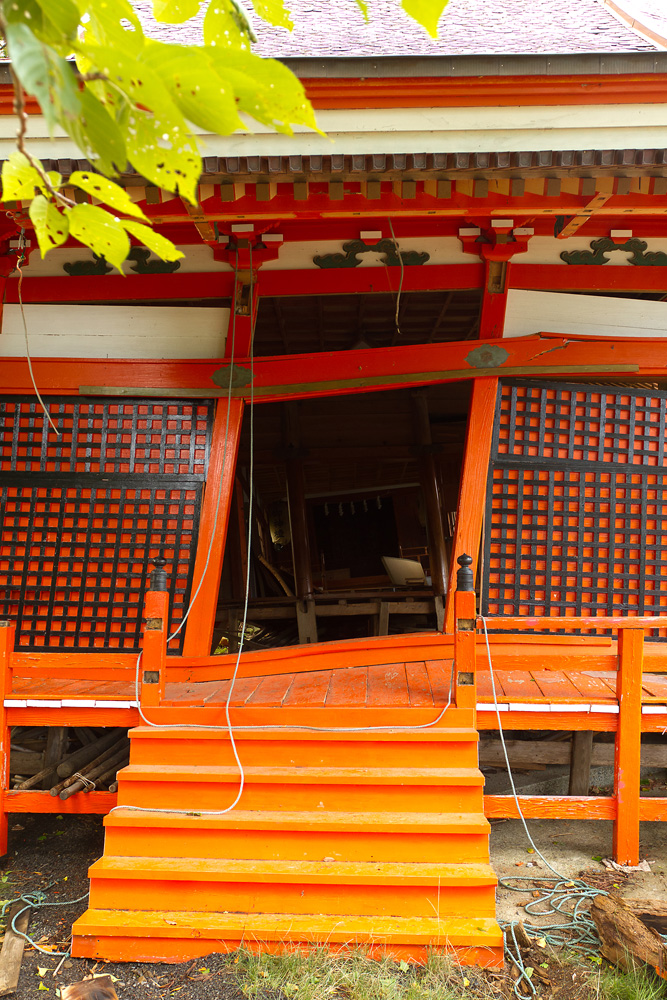 I look in from the main entrance.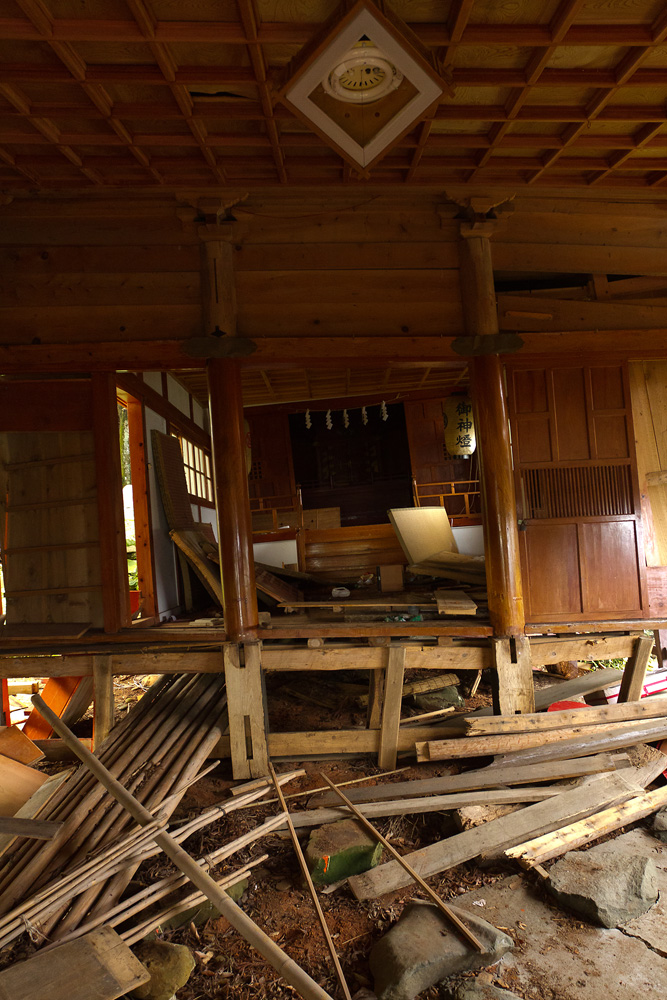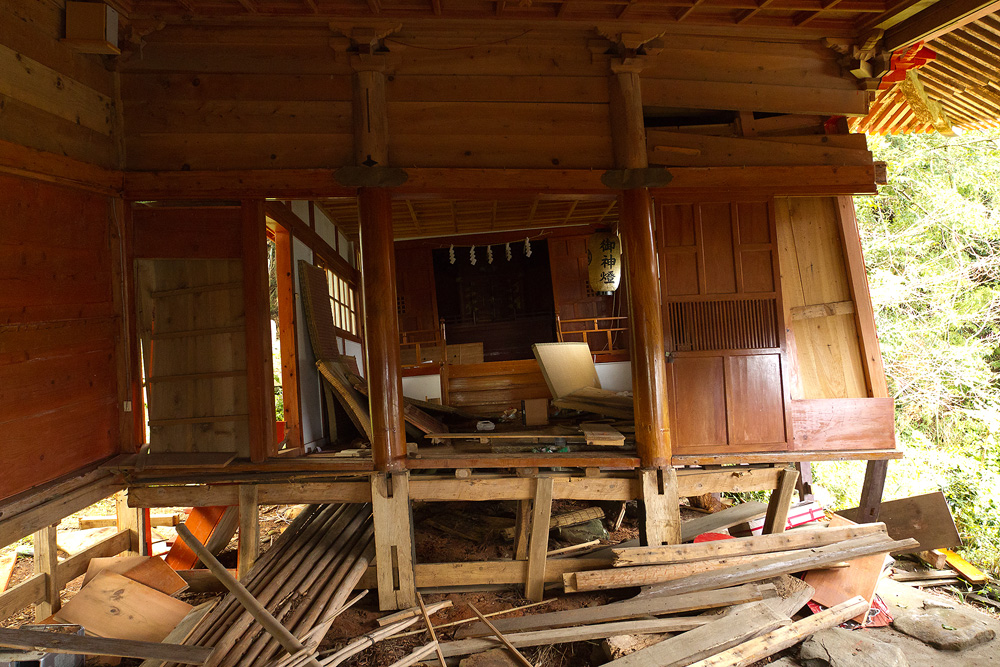 The wall on the right side has fallen outward.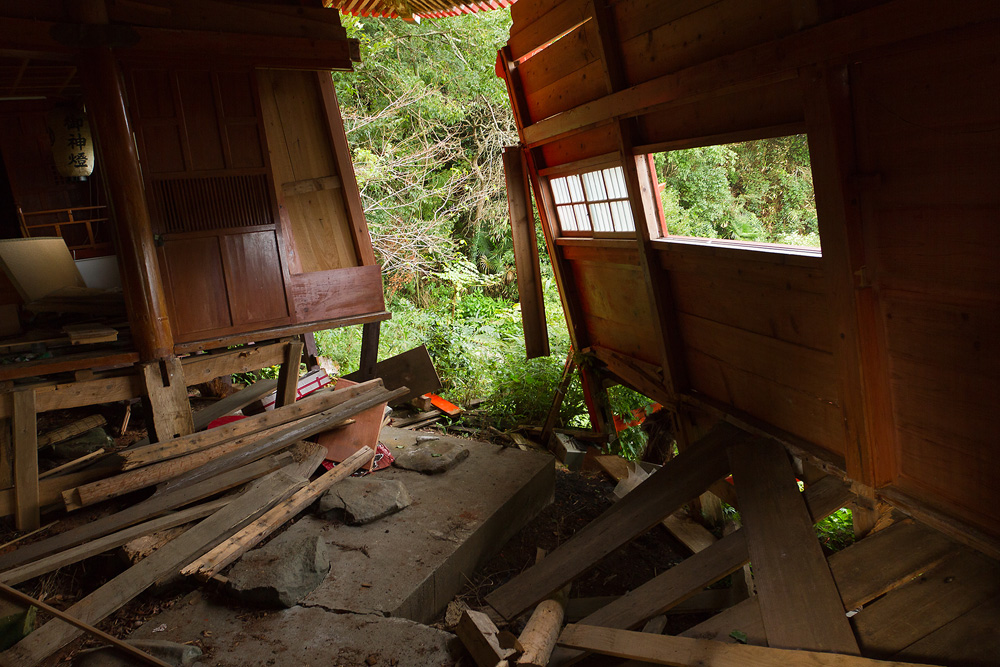 I can see that the building was dragged by the backwash and has largely moved from its foundations.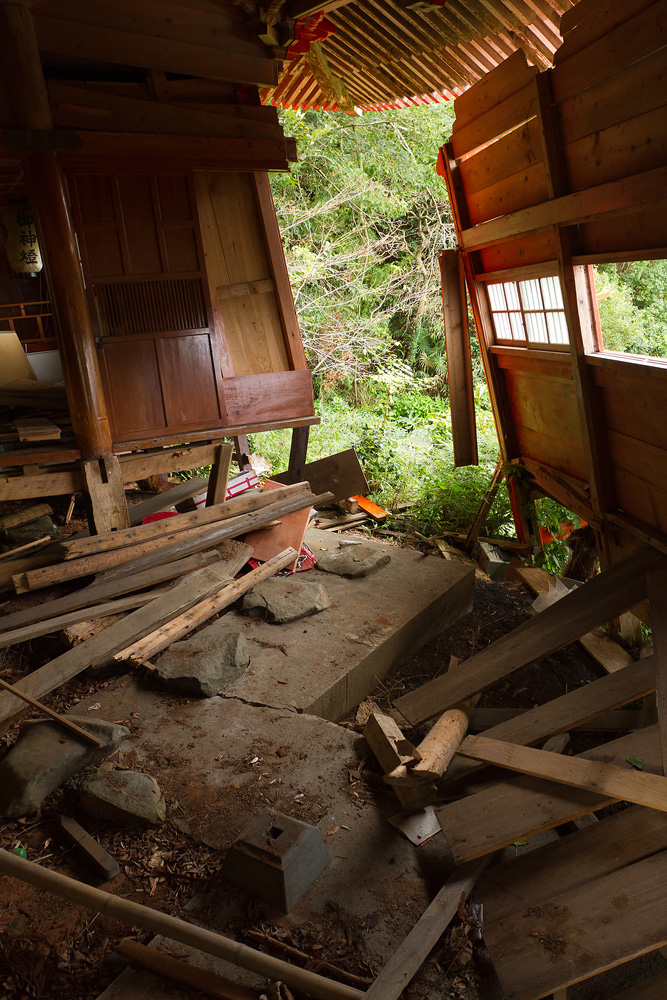 A green plant is growing from the gap between floorboards.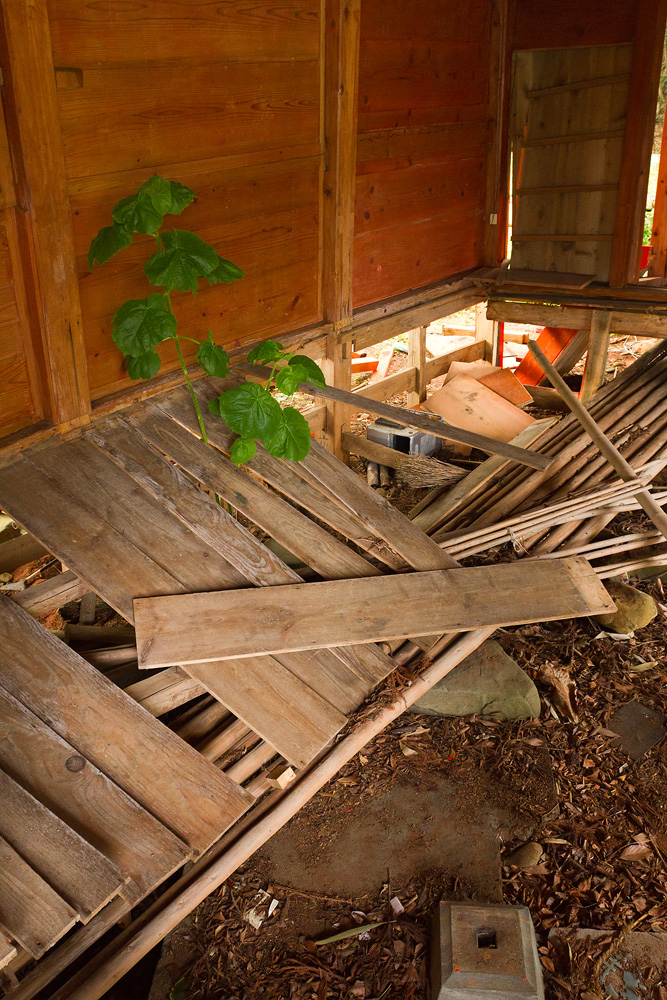 The right wall of the shrine, from the outside.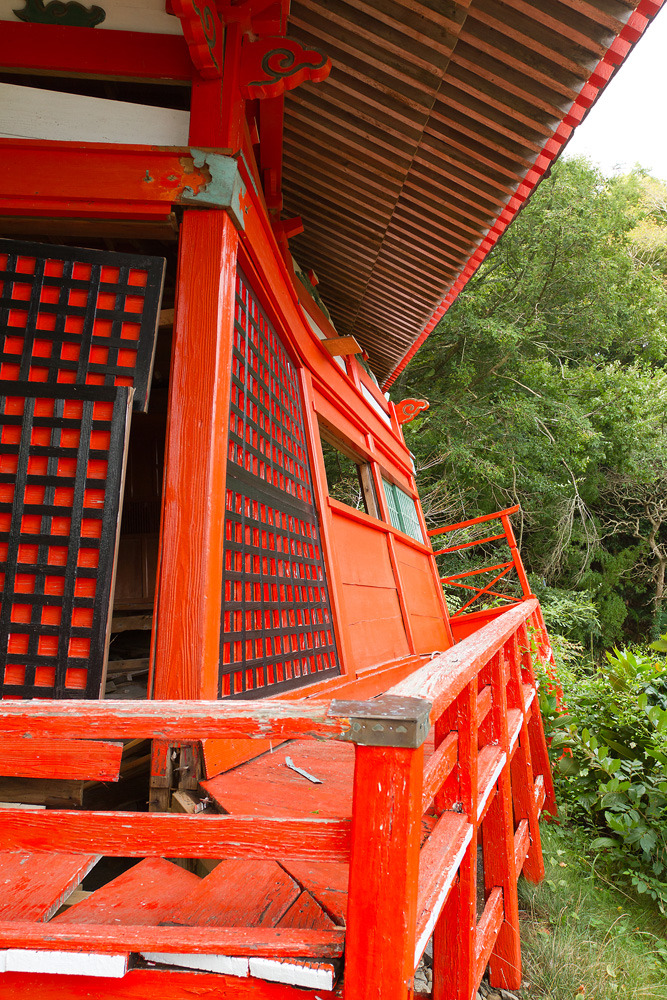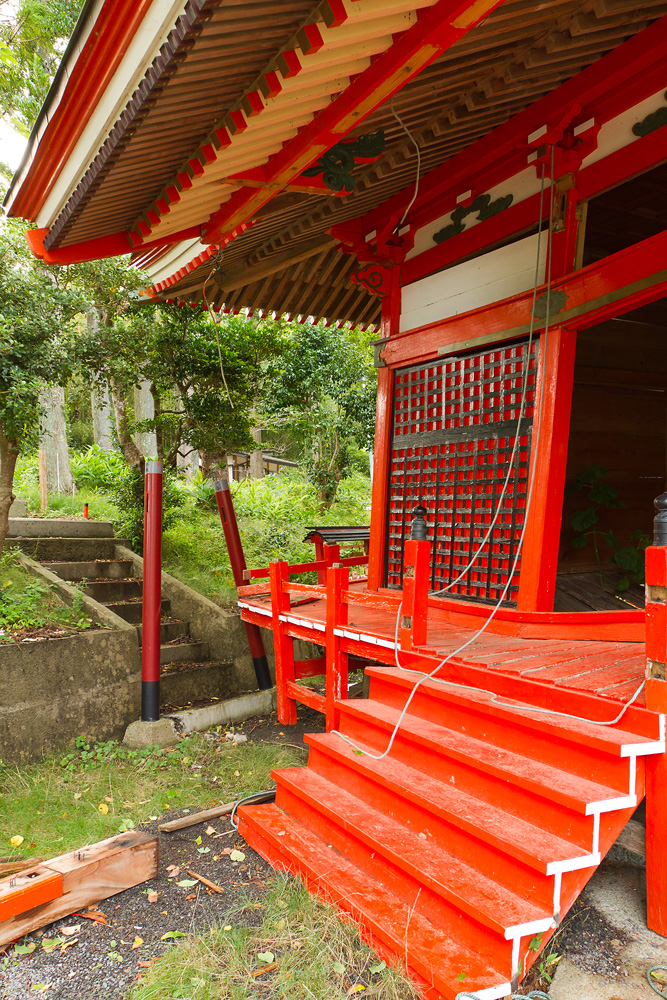 A cat.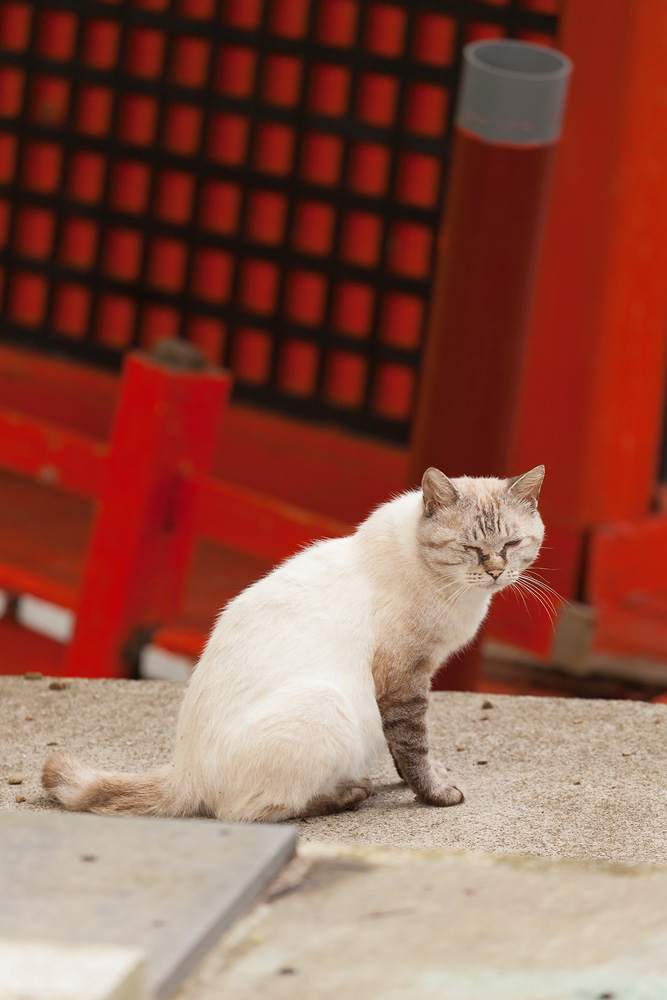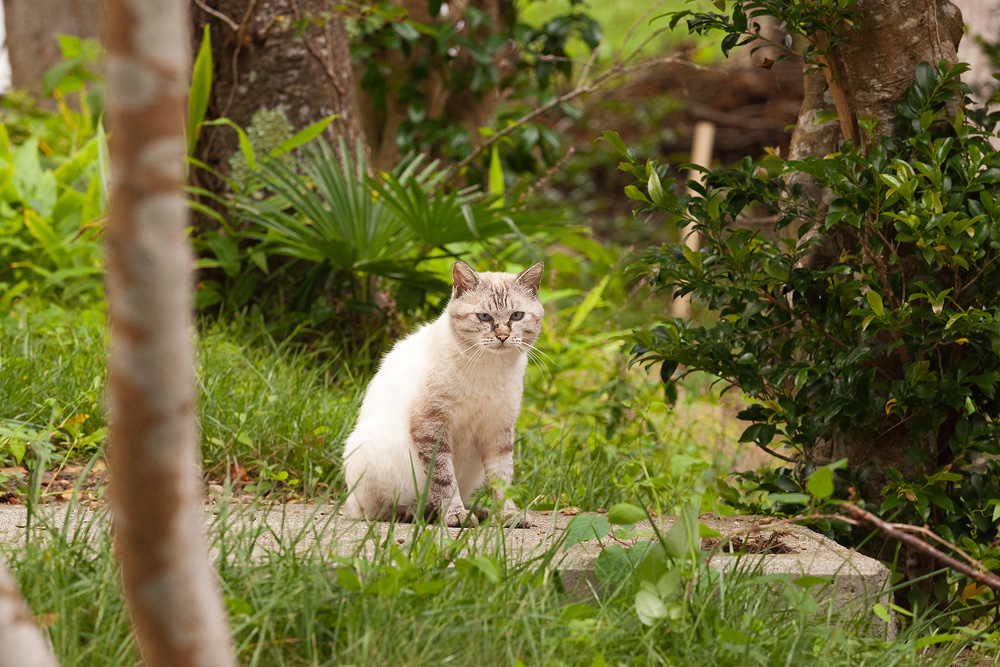 Coverage Supporters:
Ogatsu Hoin Kagura Preservation Group; Sendai Engeki Kobo 10-Box; Ogatsu Hoin Kagura Regeneration Executive Committee; Azuma Kensetsu Co., Ltd.; Sakaguchi Laboratory, Department of Architecture, Sendai National College of Technology; Ezuko Art Town Creation Executive Committee; Tokyo Culture Creation Project (Tokyo Metropolitan Foundation for History and Culture)
Recorded on
September 3, 2011
Recorded by
Izuru Echigoya (recorder311 staff)
Recorded at
17, Ohama, Ogatsucho, Ishinomaki, Miyagi
Keywords