Scenes in Ogatsu
Ogatsu, Ishinomaki, Miyagi
At the Ogatsu Branch Office of the Ishinomaki City Office. I see many volunteers; it may become a base for volunteers.
As of September 2011, the water supply has not been restored, and temporary toilets are still being used.
Houses damaged by the tsunami have been left as they are here and there. I feel that the road to restoration is still long.
Mizuhama, Ogatsu.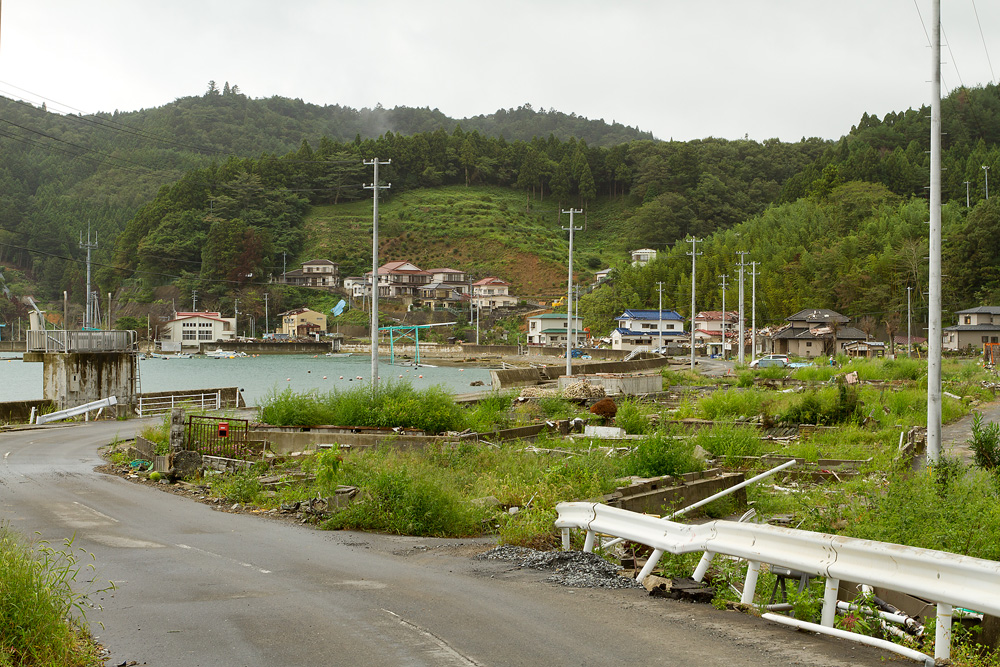 I look out over Mizuhama from the approach to the Sakura Shrine. I presume the brand-new utility poles and electric lines were rebuilt after the earthquake.
In front of Ogatsu Elementary School.
The experience of how those who gathered at Ogatsu Elementary School fled for safety on 3/11 is closely described in "Evacuation Route Research Institute; The Case of Ogatsu Elementary School (Part 1)"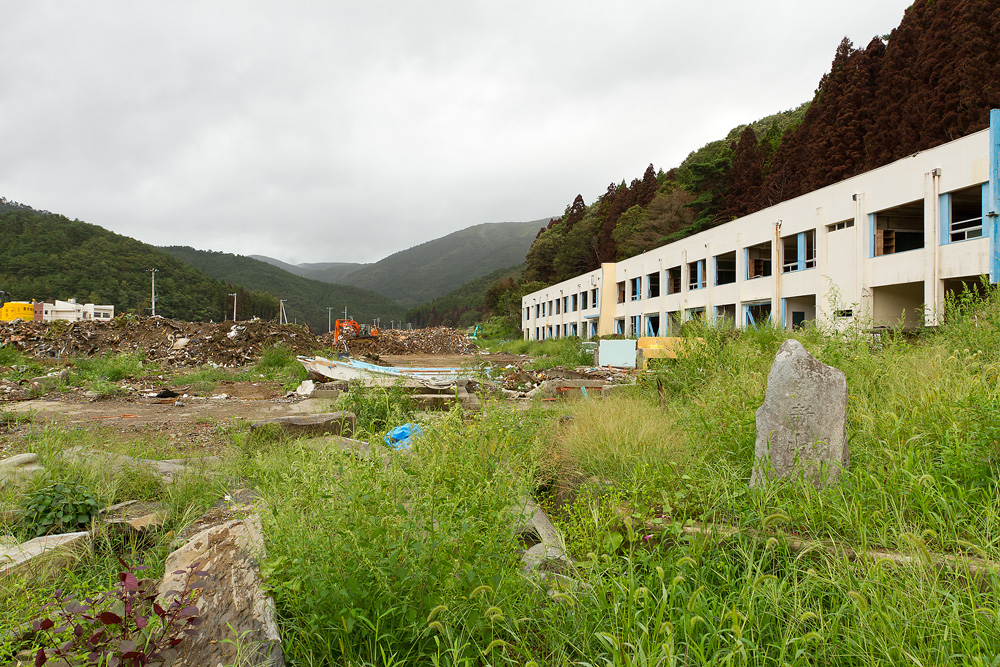 From the back of the elementary school. I see the Ogatsu Branch Library of the Ishinomaki-City Library in the foreground.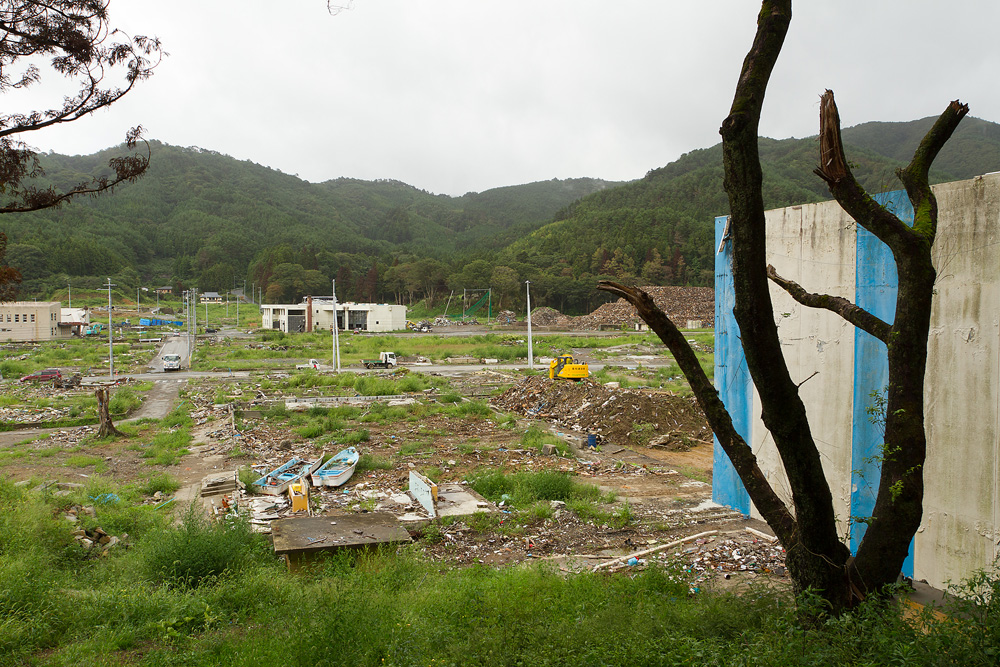 Large amounts of debris along the road have been removed, and the road is secured. But small piles of debris remain.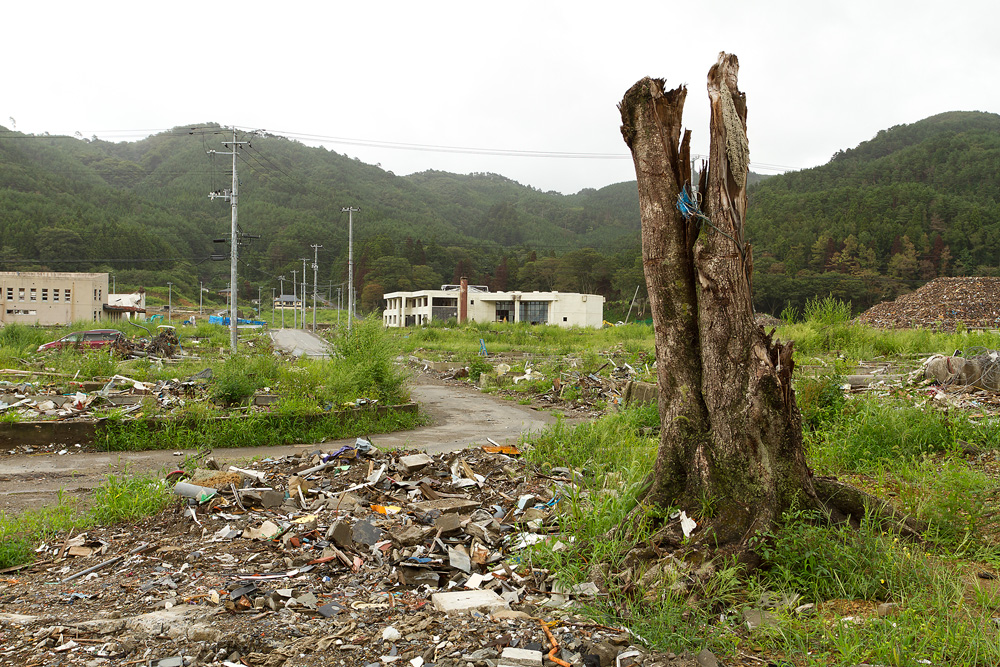 Ojima, Ogatsu.
Ogatsu Tachihama.
Probably due to land subsidence, the sea-level exceeds the height of the quay. A lot of debris remains.
Kuwahama, Ogatsu.
This is a slope to pull up ships. I presume the land has subsided as I see the waves spilling over a metal grid.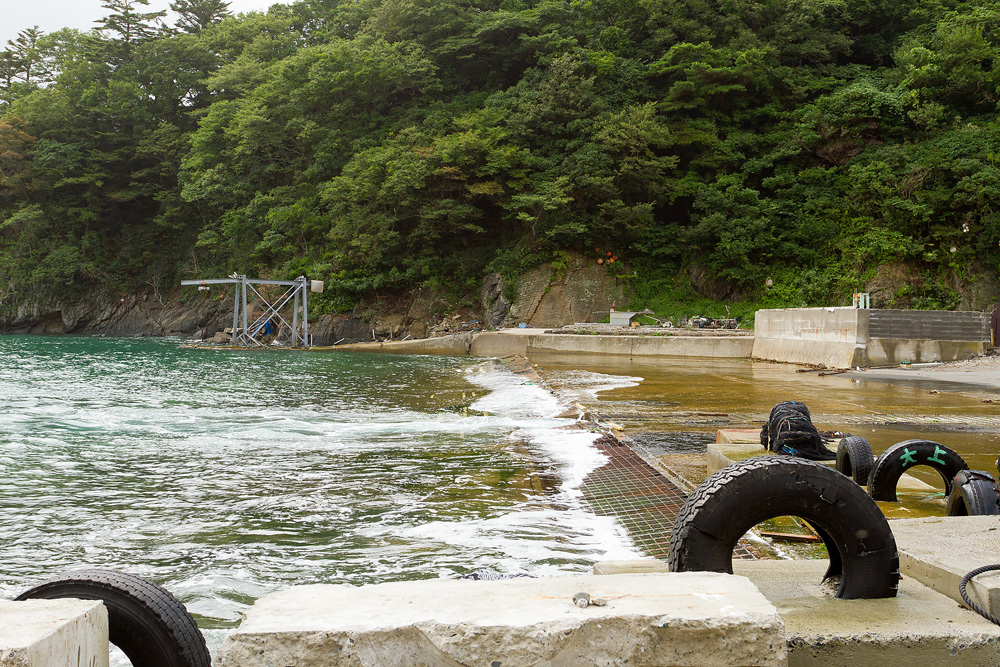 I look up at the settlement from the beach side. It is formed on steep V-shaped land.
Behind the boat I see steep steps.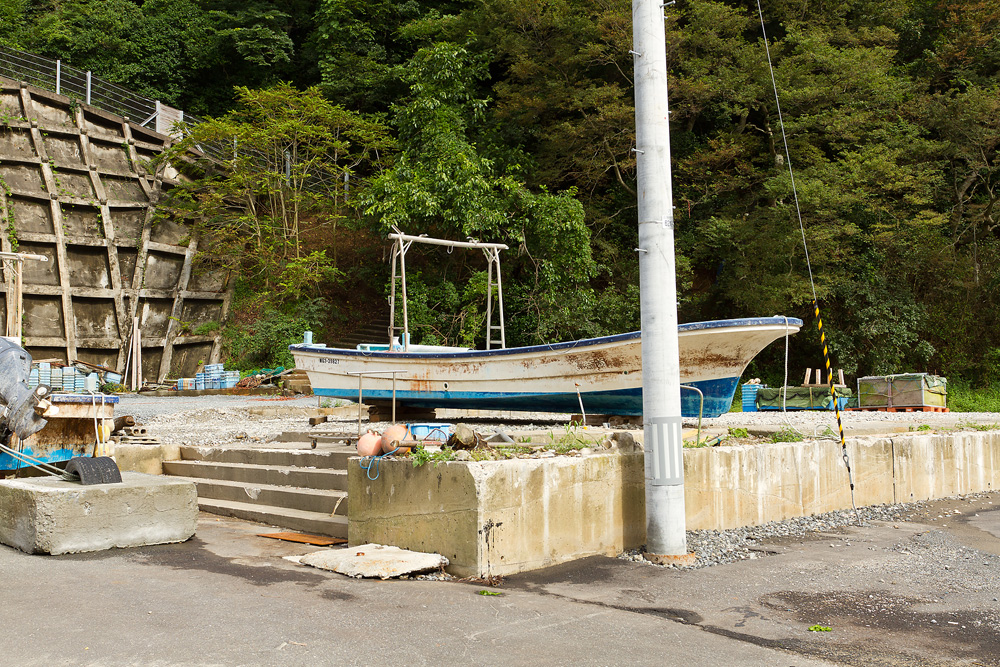 At the top of the wall, there are still scrape marks.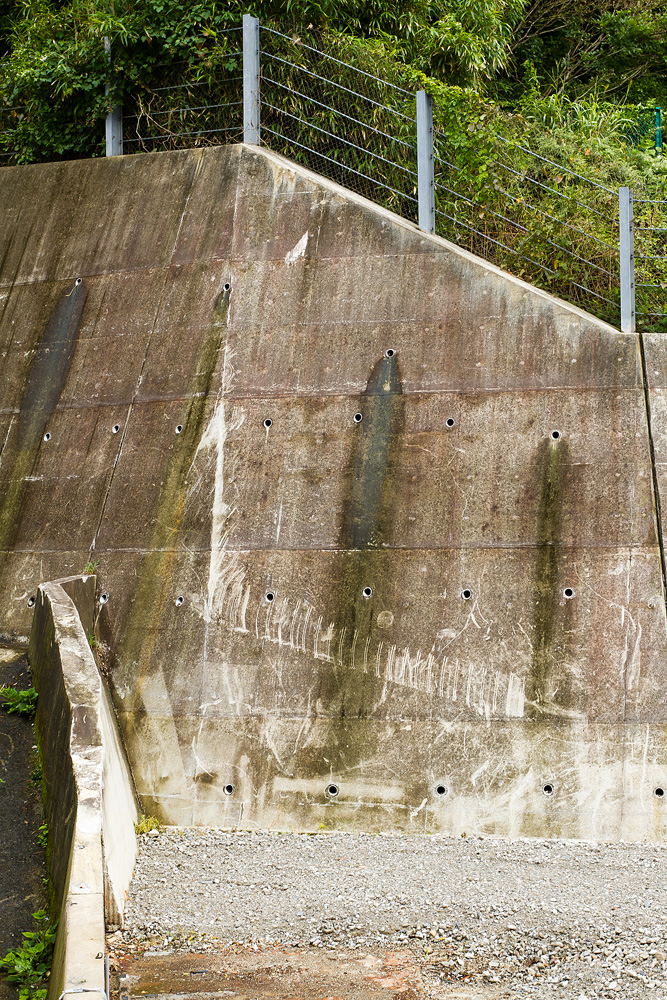 Osu, Ogatsu.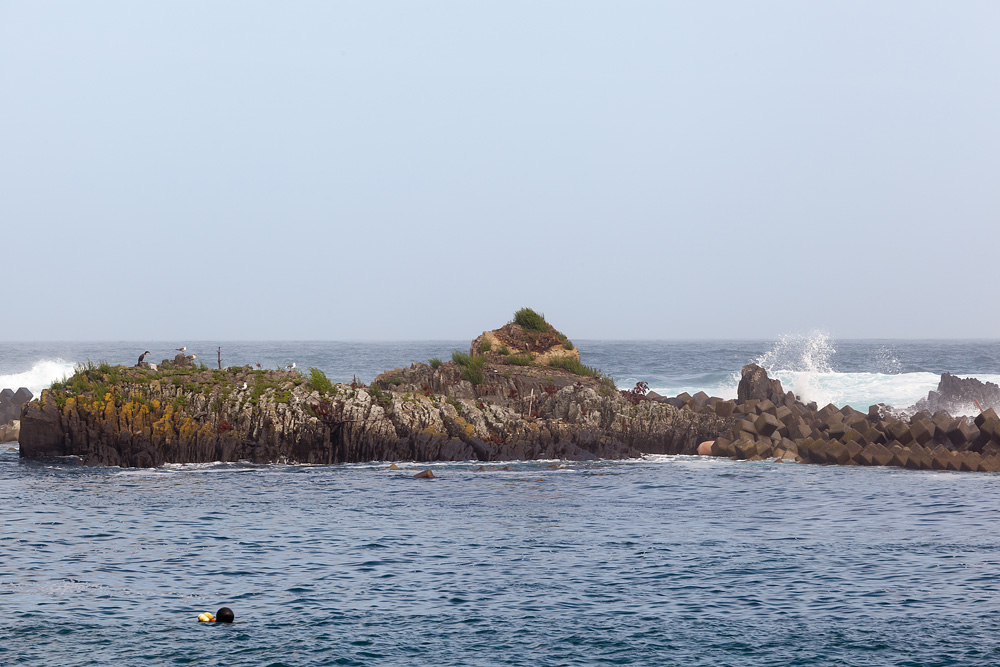 The settlement sits along a steep slope that runs from the mountain to the sea.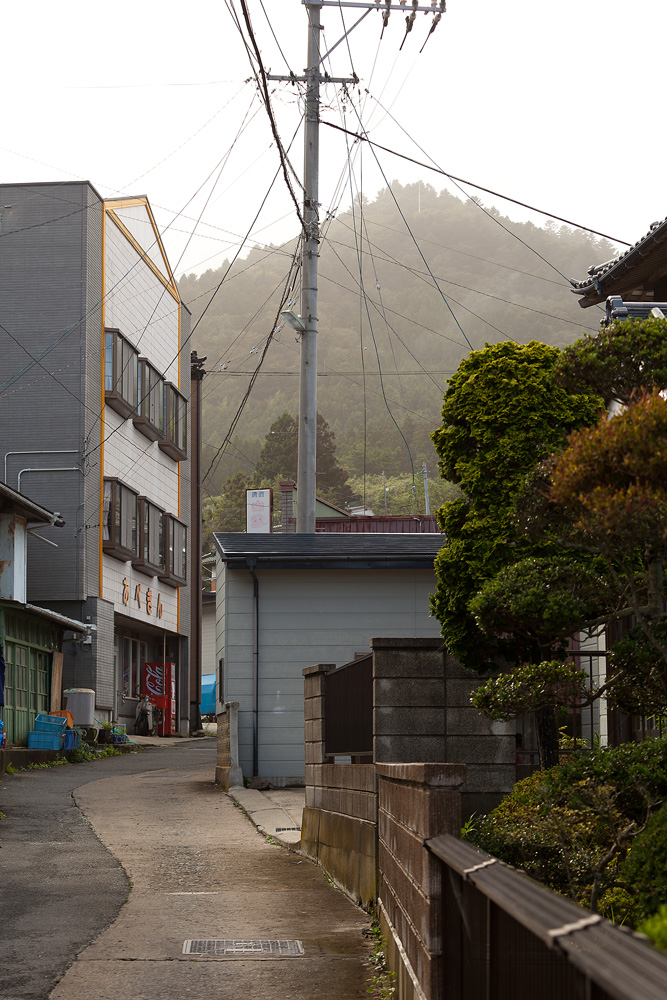 Ohama, Ogatsu.
The quay on which the debris is piled is sinking into the sea.
The mountain is wrapped in fog.
Recorded on
September 3, 2011
Recorded by
Izuru Echigoya (recorder311 staff)
Recorded at
Ogatsu Branch Office of the Ishinomaki City Office, 84-1, Isehata, Ogatsucho, Ishinomaki, Miyagi
Keywords